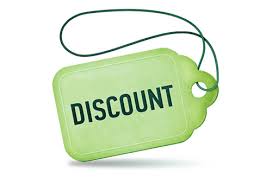 Real Estate Bargain Hunting, More Important Than Ever
Since the collapse of the real estate bubble and the Great Recession of 2008 , the housing market first recovered strongly but in recent months the recovery has stalled. Thus it is more important than ever, to proceed with diligence and carefully consider and negotiate the purchase price you may offer.
Price Reductions
Keeping an eye on recent price reductions is one way to monitor discounted home prices as they reach your targeted price range. Today's Price Reductions is one of the most popular pages on our website, you can check it daily or simply save a search and setup an alert. More importantly you can monitor only those properties that are entering deep discount territory, as exemplified in the following One-Click Searches.
Low Price Alerts
Monitoring home prices as they enter your discount price category is a bit more tricky. Likely the best way to monitor these properties is via custom price-per-sqft searches for your locations of interest. For example not every home with a low price is a true bargain, however monitoring this type of price action may isolate a rare diamond in the ruff. The following One-Clicks provide just a couple of examples, nevertheless you should customize your searches to your areas of interest and tailor them with a little local market knowledge.
Short Sale and Foreclosures
Another category to monitor for discount home prices is the short sale and foreclosure arena. However these homes may have multiple third party owners, which can complicate and slow down your transaction.  It is important to educate yourself regarding the restrictions and possible outcomes of these purchases. Knowing what a a Short Sale is and if a Foreclosure is right for you and your family are important to understand, before proceeding. In any case a couple of broad One-Click searches are provided to demonstrate.
Special Financing Options
Since financing is a significant part of the vast majority of home purchases, it is important to consider your own personal circumstances and financing cost as a part the long-term cost of ownership. 100% financing is still available for veterans and special district locations so don't forget this option. A couple of other broad categories to monitor are lease purchase and owner financing. You may or may not be able to, work a deal specific to your circumstances within these options.
Caution and Disclaimer Warranted
It is important to note that the broad search categories I shared with this post are just that: broad!. Not every home filtered by these broad searches are true bargains. However, they will reveal a few gems along the way.
Real Estate is local and is all about location, location, location! Seemingly low prices in a neighborhood may indicate serious underlying issues; perhaps school zone, home owners assoc, builder / developer, or zoning isues are the cause.
I highly recommend for your own advantage: Use a Qualified Buyers Agent that represents your interests, not the seller's or builder's interest.  For any questions, assistance, or additional information please don't hesitate to call me directly 256-425-1659 or email me.
– Elizabeth