We're not in Kansas anymore, Toto. The real estate market has changed and it's time to get creative.
Lucky for you, creative is what I do best! And lease/purchase may be a good solution for you and your family.
Understanding Lease/Purchase (aka Lease/Option) and knowing the differences can be extremely important in today's market.
View: Huntsville Area Lease Purchase Homes
Map: Huntsville Area Lease Purchase Map
Removing the Stigma & Debunking the Misconceptions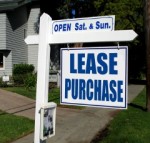 Sellers: Show of hands, please… How many of you are paying two mortgages right now? Do you feel like you are hemorrhaging money with no hope of rescue?
You are not alone. For many folks, circumstances have forced them to move on to a new home before their former home is sold.
I don't have the precise numbers on hand, but I bet if we checked the stats, there are likely more unoccupied homes on the market today in our area than any other time in recent history. I know I am seeing more. For every occupied house I show, I show at least 2 that are sitting empty. And every time I walk into an empty house, I 'feel' for the sellers. What a scary place to be.
Potential Buyers: Have you relocated to Huntsville and been forced to rent a house or apartment because your home in ___________ (fill in the blank) is still sitting on the market?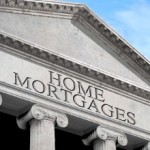 This is an all-too-common problem for many people these days. The Huntsville area has been fortunate. Our market has stayed relatively strong. But for much of the country, real estate is nearly at a stand still. Sellers used to be able to rent their former homes which allowed them to qualify for purchasing a home in their new town.
However new mortgage restrictions have (in most cases) removed that option. Most lenders now require 12 months of continuous rental history on a property before the home can be counted as a valid rental and the mortgage payment 'removed' from your debt ratio calculation.
Debunking the myths — three of my favorites!
Myth 1: Lease/purchase is for people with really bad credit who can't afford to buy a house.
Actually, that is not the case at all. A lease/purchase agreement is a binding legal contract. In order to be a candidate for lease/purchase, a buyer needs to be in a position to fully QUALIFY for purchase within the time period stated in the agreement (usually 1-2 years). All of my lease/purchase buyers meet with a lender BEFORE we start looking. The lender helps us come up with a viable time frame for qualification and a plan of action.
Myth 2: You can only lease/purchase a home that is listed as a lease/purchase in MLS, so your options are limited.
Again, totally untrue. It's time to 'think outside the box,' people! We don't just search for homes that have been identified as lease/purchase. We search for homes that meet your purchase criteria. That's where we start. When you lease/purchase a home you are BUYING that home, we are simply delaying the closing for a year or two. The contract to purchase is binding from day one. You need to make sure that you LOVE the home just as you would if you were paying cash and buying the house immediately.
Myth 3: Lease/purchase homes are usually in 'low rent' districts or in really bad shape.
This is my favorite, and the one I hear most. Most lease/purchase homes range from 200,000 to 400,000. However, that market is expanding. I find that sometimes the absolute BEST candidates for lease/purchase are in the higher price point. Think about it. Which market is in the worst trouble right now, even here in Huntsville? Homes over $500,000 are practically dead in the water. Many of these are empty because the sellers had the means to move on and leave the home unoccupied. But the clock is ticking and they may be paying anywhere from $2000-4000 per month for that home. Think they might be motivated to accept a lease/purchase agreement?
Could Lease/Purchase be a good option for you?
Do you fit the circumstances I just described? Maybe you're in the midst of a complicated divorce, or you were forced to file bankruptcy and are working toward rehabilitating your credit. There are so many reasons why really wonderful, reliable, gainfully employed individuals and families may not be in a position to buy a home right now.
If you think that lease/purchase might be a good option for you, let's talk. Call me directly at (256) 425-1659 or drop me an email and lets explore your options.
- Elizabeth