Huntsville Homebuyer Tip 1: Before shopping for a home, get a pre-approval!
Buying a home is such an exciting time! You are planting roots and becoming a part of a community.  Before getting in your car and beginning your search, there is a critical first step you need to take. Get a pre-approval letter. We've seen many buyers miss out on their dream home due to skipping the first step of buying a home in Huntsville.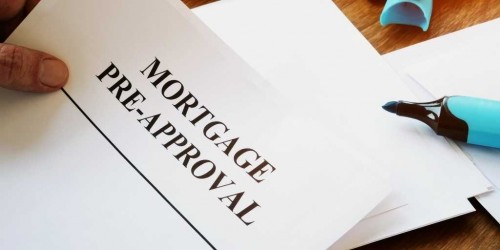 What is a mortgage pre-approval and why do I need one?
It's not a promise that you'll get approved but it's a step in the right direction. A pre-approval is a quick check of your credit, debts, income and assets. A pre-approval is quick and painless.  This can easily be done over the phone! The entire loan application comes at a later date.
Begin with a trusted local lender. They are our neighbors and understand our local community and the Huntsville real estate market. Local lenders allow a face to face experience if you choose. If a local lender doesn't respond, more than likely, we have their cell phone number. And for the record, not all local lenders are created equal. (We have a list of lenders that we trust to handle our clients most important investment that we are happy to share if needed.)
You need a pre-approval to know which loan type you qualify. We MUST know the loan type as that is part of our contract. So, this step is really, really important. There are many types of Mortgage loans in Huntsville, Alabama. Do you need 100% financing? Are you a veteran? Searching for a fixer-upper? Each loan type has it's own requirements as far as income and credit score. If you are considering paying cash, be prepared to show proof of funds with your offer.
You need to know how much you can afford. It's devastating to have a buyer fall in love with their dream home only to discover it's out of their price range. Why put yourself through that?
We NEED that pre-approval for your offer. Currently, the Huntsville real estate market is stronger than it has ever been. The majority of homes for sale in North Alabama are experiencing a CLEAR SELLERS MARKET. What does that mean for you? Multiple offers are the norm currently and sellers are rejecting offers that are not presented with a pre-approval letter.  Many buyers place escalation clauses in their offers. If sellers are presented with other offers that provide pre-approval letters, of course, they will consider theirs and reject yours. You want them to know you are serious and qualified.  A pre-approval will give sellers peace of mind and the confidence needed knowing they have a buyer that can afford their home and is creditworthy.
We have a list of lenders that we trust to handle our clients most important investment. If you'd like a copy, reach out.
If you need an expert agent that understands the ins and outs of our strong market, is a strong negotiator, and will advocate for you at all times, let us know. We'd love to connect you with one of our experienced agents!  Reach out and we'll make sure you land in great hands!  We promise.  elizabeth@athomesrealty.com or 256-425-1659