Multiple offers in the Huntsville Alabama Real Estate Market have become the norm in many price ranges and areas. As shocking as that sounds, it's very common now. With a shortage of housing and an abundance of qualified buyers, we officially have a housing shortage in many price ranges.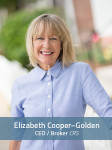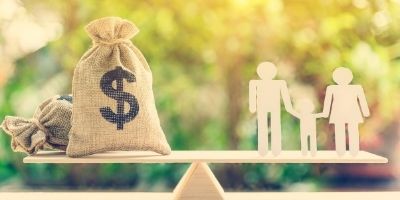 2019 and 2020 have been glorious years for sellers. Buyers? They are quite often feeling frustrated and stressed. For several reasons. Our @ Homes agents have written 10 or more offers for some of their Huntsville home buyers before actually ratifying a contract.
The home buying process can be mentally challenging and exhausting for the buyers. Many buyers begin their dream of homeownership with set criteria in mind. Far too many have to chunk their list and settle for less. Or pay more than the home could currently be worth. And many, many have done that this year.
Here are a few things we are seeing in multiple offers situations in the Huntsville real estate market:
Get a Pre-Approval
Pre-approvals! Your offer will not be considered if you don't have an approval letter. Many are requesting approvals from local lenders. We like it. This lets the seller know that you are not only ready and willing but are also able. We advise our sellers to set aside offers that do not include pre-approvals.  Why tie the home up and lose valuable days on the market if a buyer isn't serious enough to get their ducks in a row before making an offer? You can bet that the other buyers are pre-approved and will be presenting it with their offer. If you don't you will be wasting your time.
Waving Home Inspections
Waving home inspections. We do NOT personally advise this, for many reasons. Remember, Alabama is a caveat emptor state. Buyer beware. It is up to YOU to discover any issues with a home. Sellers do not furnish disclosures.
Buying A Home As-Is
Buying a home as-is. Again, we aren't fans of this, for many reasons.  When you sell in the future it's likely not going to be a market as strong as we have now. Chances are that a buyer will not be willing to pay full price for an as-is home.
Escalation Clause
Escalation clauses. Again, not a huge fan. Escalation clauses can drive up the price of a home and have driven the price far above appraisal. Again, what goes up must come down. You can read more about escalation clauses in Huntsville here.
Waving the Appraisal Contingency
Waving the appraisal contingency. Once again, not a fan but a very used and sometimes necessary strategy in our current market to get the home. If you are getting 100% financing and don't have the extra cash this could be a major stressor.
Non-Refundable Deposit to Seller
In lieu of earnest money (in which both parties must mutually agree to release) a buyer could offer a non-refundable deposit to the seller if the contract doesn't close for any reason. Not crazy about this but could sway a seller your way.
We understand and appreciate the pride of homeownership.  We also understand and have lived through down markets. As much as you wish to purchase now, we advise you to carefully consider the risks of multiple offers and heavily weigh your options. Buying a home should not be an emotional decision.  Before setting off to view homes, sit down with your agent, and create a game plan. Make sure your agent is a market expert. Our market is at it's strongest in many price ranges. Educate yourself on our local market statistics. This will prepare you for the reality of what you can get for your money.
Each @ Homes agent is a Huntsville real estate market expert. Hands down, we know our local and hyper-local markets better than most.
Decide in advance what you are willing to risk. Because remember, what goes up must come down.
If you'd like to sit down and discuss further, we'd love to chat! Give us a call at 256-425-1659!