Do NOT use the Builders Agent in Huntsville AL!
Quite frequently we have buyers searching for new homes in Huntsville, Al ask us "Why should I not use the builders agent?".   The vast majority of the time buyers think they are going to save money but doing so. If you think you are going to save money, I'd suggest you think again.  The standard practice in Huntsville is for the seller to pay the Buyer's agent…you are out NOTHING.  Why NOT use your own agent?
There are several reasons to have a buyers agent represent you, but I'll touch on the biggest reason why today: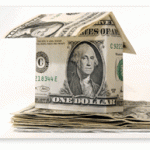 Alabama is a Dual Agency state-meaning, the Huntsville builders agent can NOT legally represent you!  They must remain neutral to both parties.  Do you want someone that won't fight for YOU?  Do you want someone that will not negotiate HARD on your part?  Legally, the builders agent can NOT do that. 
Case in point:  I recently had a buyer that was purchasing in a new subdivision.  They tried to negotiate with the on-site agent without their own agent…all they wanted was a transom above the office door.  The listing agent informed them that the builder does NOT negotiate.  They were upset and left.  Soon after, they called me.  I pulled comparables for the neighborhood and saw that the vast majority of homes in this particular Madison subdivision had NOT sold for list price.  The next week, I went with the buyers and negotiated $7000 worth of upgrades and discounts on the home.  True story!  Thankfully, they had researched buyer agency in Alabama and made the decision to bring in THEIR own agent, who the builder paid, by the way.  So, in this case they saved $7000! Hard earned money that could be spent on a down payment, blinds, new furniture, a fence…you get the point.
When you build a home in Huntsville, Al there ARE going to be issues arise, whether large or small.  Many times I see buyers get intimidated and hate to "stir it up" for fear of upsetting the builder.  If you hire a Huntsville Buyers Agent, THEY will gladly stir it up for you and ensure that your home is completed to your satisfaction, as it should be!
Many times, buyers get so excited when they tour the model homes.  The listing agent is there to SELL homes for the builder and most are trained to "Get That Sale".  I promise you, 99.99% of the time, that house will still be there the next day.  Leave your emotions at the door the next time you tour a gorgeous Model home and call YOUR agent! An agent that WILL negotiate for you! These are just 2 GREAT reasons why you should hire a Huntsville Buyers Agent to represent you in the largest purchase of your lifetime!The @Homes Realty Group agents are highly trained in New Construction homes for sale in Huntsville.  We would love to help!  If you'd like to interview us, we'd love to meet you.  We WILL fight for you, from contract to close.  We promise!Don't forget.  When searching our @Homes Realty Group website, we now have a "search by builder" search tool!