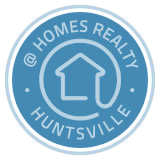 Welcome to the Community Scoop from @ Homes Realty Group! Here is our full monthly newsletter which you can receive in a condensed email form by enrolling here. In this issue we'll tell you about the opening of the Veterans Affairs Clinic, about how some local schools ranked in a national publication, and we'll give you an introduction to Nourish Bakery and CASA of Madison County. Peppered in with the community news & events you'll find market reports, price reductions, and new listings all to help you decide if now is the time to buy or sell. We hope you enjoy!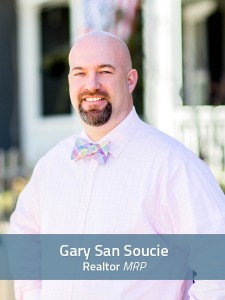 When you think of people of Huntsville, Engineers are probably the first that pops into your head. Did you know there is a large number of military veterans and retirees in our community as well? In fact, there are over 50,000 Veterans in Northern Alabama. Also, Redstone Arsenal has a small number of Active Duty members, and is primarily made up of Department of Defense Contractors and Civilians, many of those positions are employed by prior military members.
As a 20-year retired Air Force member, I knew I wanted to call Huntsville home after I hung up my uniform and boots. With so many job opportunities, a big city feel with a small population, and a family friendly city, who wouldn't want to live in Huntsville?
While Active Duty, each branch of service would have jokes about one another. I don't know how many times I've heard the term "Chair Force". It was all in good fun, and actually brought us closer together as we shared stories and ways of life in our different services. It was ok, for us to joke with each other, but don't you dare let anyone outside the military say something bad about one of our sister service members. We always had each other's backs.
Even after retiring, the city of Huntsville has mine and my fellow retirees and prior service member's backs. The city is building a 47,000 square foot Veterans Affairs clinic here in town. It will be located between the Clearview Cancer Institute and Butler High School and is expected to be completed by June and the doors will open this September.
The clinic will provide primary care, mental health care, optometry, audiology and radiology services. It will also have an on-site pharmacy. Before, we would have to drive down to Birmingham for these services, now we will have them in our own back yard. There are still a few services we will have to go to Birmingham for, such as cardiac, orthopedic and other specialized care, but it is definitely a step in the right direction. For this…I salute you Huntsville!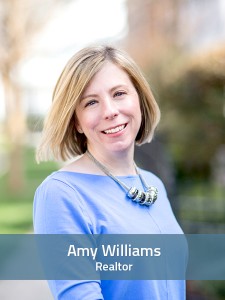 So, you have just begun your home search and you have heard the rumors Madison City Schools are great… As of May 5, 2015 the rumor has now become fact: Newsweek "Daily Beast" released its "Best High Schools in America" list and James Clemens and Bob Jones High Schools were ranked in the top one percent of high schools nationwide. Madison City Schools was the only school district in the state of Alabama to have two high schools ranked in the top 735 high schools. A Washington Post study released in April 2015, listed both schools as part America's most challenging high schools, and an additional study released by US News and World Report rated Madison City high schools highly.
Finally, the country is taking notice of all the incredible things James Clemens and Bob Jones High School are offering our students! Challenging schools that are recognized is another great reason to consider purchasing a home in the Madison City Schools district. To read more about these studies, check out this link: //madisonweeklynews.com/madison-city-high-schools-among-top-nationwide/
Next month we will focus on Huntsville City Schools…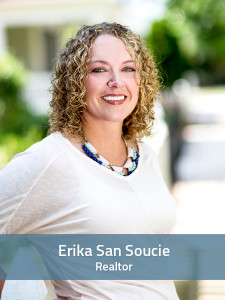 One of the things we all love about the Huntsville area, are the locally owned businesses. June's spotlight is the Nourish Bakery that can be found nestled away at 9048 Segers Road in Madison. Stacey Schlaman's inspiration for opening Nourish Bakery was her daughter's health issues. With no luck from medicines and various diets, Stacey discovered a combination of items that significantly helped her daughter's condition improve. The deliciousness that you will find at Nourish Bakery is more than just Paleo foods. Hence, the bakery's tag line "Beyond Paleo".
The rustic building, which used to be a church, is now turned into an inviting bakery. Stacey invites everyone to come out and try the freshly baked from scratch foods. The items at Nourish Bakery can also be shipped throughout the United States. Please visit www.nourishbakery.com to shop online and obtain more information. Like them on Facebook also!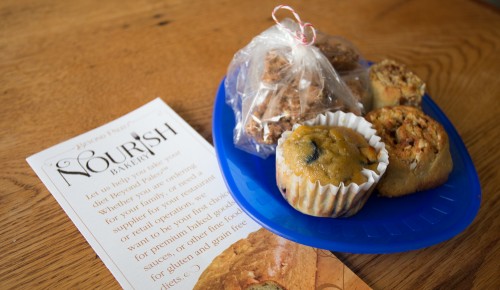 FEATURED LISTING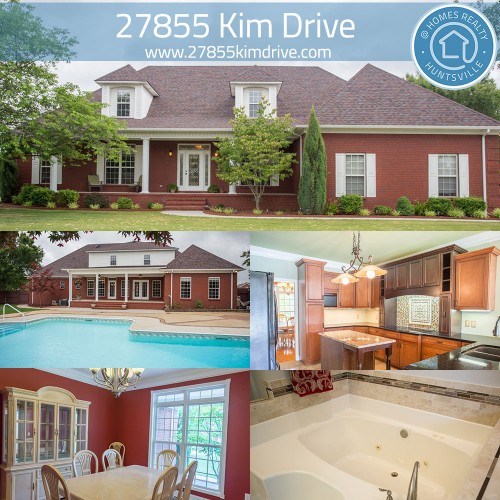 Being @Home with Casa of Madison County – Sonia Burnett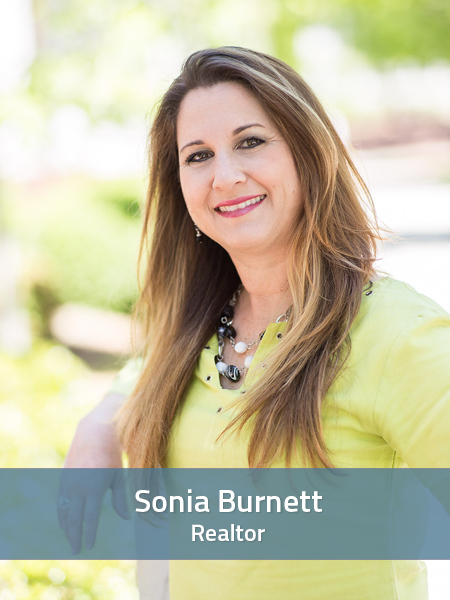 I had the pleasure of interviewing Ann Anderson of CASA (Care Assurance System for the Aging and homebound) of Madison County. CASA's mission is to provide needed services to aging/homebound individuals that allow them to remain at home and age in place. To hear the full interview click here. Here is an excerpt from the interview:
Sonia: What is the most memorable moment you have had with this organization?
Ann: Mr. Lanier, who I never knew was legally blind would come sit with us and visit. One of the things he liked was to be patted on the shoulder or to shake his hand. From that experience I learned that people miss touch, miss someone talking to them, they miss being included. I never realized how important that is to older people. He felt very excluded in his world but we were inclusive. We made him feel important.
I will always remember him. How happy he was to come see us, and all we had to do was say "hi!" We did not have to do a lot. All we had to do is talk to him, hug, him, look at him. He felt needed, like somebody cared. And if that's the gift we give to somebody, that we care about them, which we do, and they feel they have someone they can call and depend on…that's what it's all about.
Volunteer positions now needed: Help with building wheelchair ramps. There has been a 33.5% increase from last year's numbers in aging/homebound individuals needing a wheelchair ramp for their home.
CASA of Madison County
(256) 533-7775
www.casamadisoncty.org
//facebook.com/CASAMadisonCty

Upcoming Events
==========
Huntsville Movies in the Park: Enjoy The Princess Bride on the Big Screen in Big Spring Park East on July 10th. Movie will begin at sundown, around 8:15pm. Big Spring Park East is located at 100 Church Street, down the steps from the courthouse square.
Madison Gazebo Concerts:
July 3 – Madison City Youth Orchestra/Winslow Davis – fusion violin
July 10 – Madison Community Band/Soundtrust – Rock and Blues
July 17 – The Beasley Brothers- pop rock covers and original songs
July 24 – Shane Adkins- guitarist extraordinaire/Maple Hill Celtic Band- Celtic Music
July 31 – Divide by Zero – Blues and Classic Rock
Fireworks for Independence Day? There are so many options but here's two that would be convenient whether you're in Huntsville or Madison!