Confusing? – It's No Wonder
Simply reading Webster's definition of the two terns, any individual will come away with some level of confusion. However it's just not that difficult to comprehend if you keep in mind the following: 
Advertising – one component of marketing, to promote a particular product or service subset of your companies offerings, usually associated with a hard dollar budget and cost.
Marketing – the broad category of branding, public relations, promotion, and all interactions with your customers, of which, paid advertising is simply one of the tools used.
Real Estate Advertising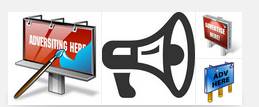 Real Estate advertising is one of our strong suites here at @ Homes Realty. We have spent years of work and a great amount of dollars developing our advertising technology and expertise.
The Internet has forever changed the real estate business, perhaps more so than any other industry. The 2013 joint marketing report from the National Assoc of Realtors® and Google Inc. is certainly an eye-opener. Here are a few of the big-bullet items:
Real estate related searches on Google.com have grown 253% over the past 4 years
90% of home buyers searched online during their home buying process
TV, billboards, and print channels play minimal role in decision-making of home buyers
Advertising Technology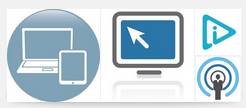 Our website technology is unique among our local competitors.  It is built on top of Google's advertising technology and this brings us capabilities that our competitors simply do not have.
Throughout our website you will find private-label advertisements of our agent's clients, their listings, targeted neighborhoods, and also any special events that they may be hosting.
Our competitors will say this doesn't work or make a difference in an agent's ability to sell real estate, but this is simply spewing nonsense. We have hard evidence in the fact that we have tripled the views of our agent's listings and hard closing dollars that directly map to leads generated from the private-label advertising we do for our agents.
For example, over the last 2 weekends our agents have been active in two neighborhoods featured in the Spring Tour of Homes. We put together a special landing page for them and then used our private-label advertising to drive over 1,000 visitors to this page, where these visitors then viewed 5,803  additional pages related to the listings, floor plans, and details of these 2 neighborhoods. Nonsense? Not in your life, simply cold hard evidence that advertising works.
A Few Good Agents
Our private-label advertising in behalf of our agents is only the tip of the iceberg, of all the value-added services we offer our agents.
You will have your own dedicated in-house marketing team to assist you all along the way with professional photography, videography, and specialty sites for single properties  and single neighborhoods like these:
Neighborhood Site Example – Single Property Site Example
If you are an agent and would like to learn more about @Homes Realty and all of the wide variety of services we provide for our agents, we have a site just for you:  @HomesMedia.com 
- Tim