Alabama Shelter In Place and Real Estate
Today, Governor Ivey issued a stay at home order beginning Saturday, April 4th at 5 pm. @ Homes Realty Group is still open, but virtually. Our agents are still working while practicing the highest of safety protocols and are available to counsel and advise you when needed.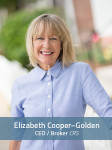 What does this mean for the Huntsville real estate market?
For now, real estate is considered essential.  Realtors, Lenders, Appraisers and Home Inspectors will be allowed to continue working. There are buyers who must buy now due to relocation orders or being displaced for various reasons. There are sellers that must sell now due to economic reasons or relocations.
What does this look like for our buyers?
Expect your @ Homes Realty Group agent to keep a distance of 6' between you. We love to hug. For now, we'll hug from a distance. It's not easy being a southerner in times like this! We must follow and strictly adhere to the guidelines issued by the Order and the Department of Public Health.
At this time only the purchasers should be in attendance. Buying a home is exciting and we typically love showing to all of your family or friends. For now, we must follow the guidelines and keep everyone safe. If you have small children, please try to keep them at home. If that isn't a possibility, please hold their hand through the showing. We need to be as safe as possible for you, the homeowner and the next agent that shows.
Your agent may ask you not to touch. Our agents have gloves and are prepared to open doors, cabinets, etc.
We will ask that you show an approval letter. We will be declining showings for those that have not received a pre-approval letter. If you need the name of a lender, we work with some of the best! You can apply online…it's very simple and typically very quick.
What does this look like for our sellers?
If you are the seller of an occupied home and don't have to sell right now, you may want to consider waiting. The only way to keep yourself safe is to not allow others in.
If you must sell, I would insist on a pre-approval letter before allowing your home to be shown. I would also insist that all parties involved wear gloves and practice CDC guidelines.  Our buyers will be ready to purchase and qualified. We can't guarantee that of other buyers. Don't be afraid to have your listing agent ask the difficult questions for you. In fact, insist they do!
We understand that even under the best circumstances buying or selling can be stressful. Our wish is to keep you safe and feeling in control during one of our nation's toughest times.
We are here for you!
We are here for you. If you aren't quite ready to buy or sell but wish to educate yourself on the process, we are here to counsel you on what the process looks like. We are working virtually and shall continue to advocate for our people.
We are all in this together.  At @ Homes, you are always our priority. Stay Safe.
If you have any questions, please reach out to us. You can call us. We will answer. 256-585-6000. If you prefer, you can email your agent or elizabeth@athomesrealty.com