@Homes is so proud of our agent, Owen Anderson.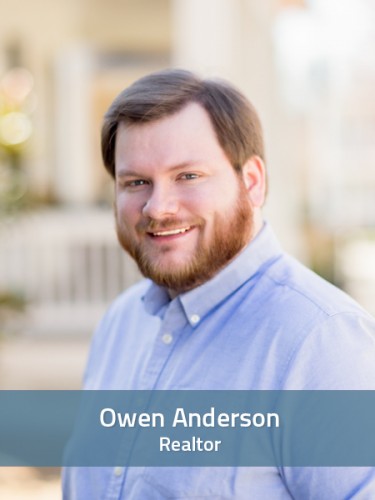 Giving back is a part of who Owen Anderson is. I think that's what we most admire.  His commitment to give and his dedication to things he believes in. His commitment to giving back to the community.
Owen has been working tirelessly for months on his first Heros &Hops event that takes place this Friday, May 1st, at Straight To Ale Brewery.  He chose The American Cancer Society and Relay For Life as his charity. We are going and can't wait to enjoy the fun! And eat bacon. I may be wearing my Batman converse..maybe

  Hope to see you there!
Owen wrote the following on his blog.  We thought we'd share it here.  He is a fabulous writer…I think it's the teacher in him! You can follow his blog here.
Comic Books, Quaint Homes, and beer… Lots of beer.
Before I dig into the guts of this blog, it's time for a little shameless self promotion:
Friday May 1, at Straight to Ale Brewery in Huntsville I will be hosting a charity benefit for the American Cancer Society and Relay for Life. This may be a little short notice, but I've been blasting it on Facebook for weeks.  Hopefully you've seen it!
Heroes & Hops! 7pm-11pm, $10 entry (cash only at the door) with the dance band Groove providing entertainment, I <3 Bacon on hand selling treats, a silent art auction with local artist including a bona-fide published comic book artist, Kevin Stokes, donating a little something.
Costumes are encouraged, or at least some festive wear. There will be corn hole set up out back in the biergarden. A roving photographer snapping away, pinball machines, beer, bacon, music, dancing, and costumes !  Costumes aren't necessary, but encouraged, or at least dress "festive".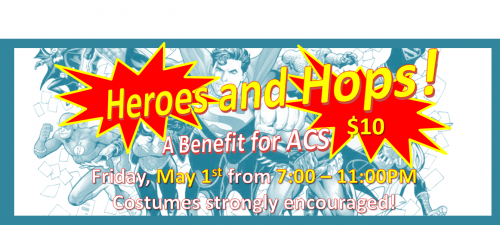 Okay, now for the main attraction!
Keeping in the theme of my event, this weekend will be a massive one in the realm of geeks, nerds, and the casual consumer who likes to keep an arm's length from the "stigma"…  Some people still like to fight their natural desire to turn to the "dark side" and embrace their inner geek fully. But they always come around.
For those of you who know me, you already know what a colossal comic book fan I am. I've mentioned as much in my blog before, and I've been on that horse since I was 12 years old when my mom bought me my first comics when I was home sick with the flu. If only she knew what she was starting!
Why is it such a big weekend? You may have heard about this little movie releasing called Avengers: Age of Ultron. It's kind of a big deal. You could call it the "Ron Burgundy" of movies… If that joke flew past you, don't worry, just watch Anchorman!
While the Avengers will surely make a huge splash, and break records, and entertain the masses, as well as the hardcore fans, Saturday May 2, is also FREE Comic Book Day! I can NOT state what a big deal this is enough. Even if you're not that much into comics, this is such a fun event. The Deep Comics will be having a big all-day affair complete with costumed patrons taking pics with kids. Want a picture with Superman? Batman? Spider-man? A Ghost Buster? They'll all most likely be there, and then some. In the past The Deep has had as many as 40-50 costumed patrons on hand for the festivities. Every year the event has grown and turned into something special and fun. Ed Walls has certainly embraced the event in the right way. If you're looking to skip out on the crowds I'd also suggest hitting HIT Comic's on Bob Wallace. I've know the owner of that establishment for many, many years. Larry Marsili is a lawyer by profession and a comic man by sheer love of the hobby. FREE Comic Book Day is exactly what it sounds like. The shops receive a TON of free books to give away from the publishers (Marvel, DC, Image and more). It started around a decade ago and has done wonders for the industry. I could write a lot more, but please go out, stop by, support your local shops and embrace your inner geek ! Ed and Larry have been at the center of the local scene for decades and have masterfully crafted their stores into treasure troves of wonder.
Moving on …..
I recently visited Chattanooga for a weekend and was blown away. That city has really embraced its downtown urban living and is thriving beyond belief. While my opinion isn't shared by all,  I certainly do want Huntsville to grow and develop in the same way Chattanooga has. I see flashes of growth in the development of the new live/work/play complex's being built downtown, but I fear they are putting the "Cart before the horse".
Chattanooga has. I see flashes of growth in the development of the new live/work/play complex's being built downtown, but I fear they are putting the "Cart before the horse". Chattanooga has dozens and dozens of restaurants, bars, shops, venues and other amenities to offer, where Huntsville has just a hand full…  Downtown Chattanooga also has an IMAX theater, a beautiful baseball stadium and the river to offer.  Perhaps it's an unfair comparison, but I have to believe that Huntsville could embrace its unique qualities to build the same kind of appeal.
In case you haven't noticed, I have followed a theme around my last several blog post… We need more local entrepreneurs. Seriously. The days of a landscape littered with campy and crappy chain businesses is waning. We need more local owned and operated businesses and we need the consumers to support them. This is one of the greatest aspects of the comic book industry in my opinion. There are no chain comic book shops. It would be pretty difficult to do so, and honestly, the mom & pop style of the local comic shop IS the very soul of the hobby. I only use this as an example. Record stores are the same way. People want to explore and see unique sites. They don't want to visit the same Tower Records in every city they visit.
Fandom is taking over. Everyone is a "fan" these days. It's very bittersweet to me. As an older comic geek I use to revel in the fact I was "the comic book guy".  I still know way more than most people, but the casual fan has taken hold and infiltrated my sacred passion! but I'll be damned if it hasn't made talking to people easier. Again, comics are just the example. People these days are fans of EVERYTHING. Foodies, music lovers, travel bugs, hiking, book clubs, coffee clubs.. the list is truly endless. Between social media, TV/Movies, and other outlets of expression, people have become more in-tune with their own "pop culture".
No for a real estate point of view….
This has also effected the real estate market. I see more and more people wanting to live in the older neighborhoods. The big new builds, with all the packaged trimmings, are losing business to people who want older homes with charm and character. Project homes are gaining steam, and people are putting more of a premium on location rather than luxury. Lifestyle choices impact everything. Becoming more in-tune with your hobbies and special interest will effect your comfort level and living desires. Change is good and refreshing, and I for one am love the classic feel of an old, minimalist neighborhood full of grand trees and quaint houses.
So, in closing, come see me Friday at Straight to Ale, and go see some heroes Saturday at your local comic book shop ! Get out and support local businesses! And in case you're wondering, my real estate company is a local business… So feel free to support me if you have any real estate needs!
Contact Owen Anderson at 256-777-3578  Not only does Owen have a servants heart, but he's an awesome Realtor!
//owenanderson.blogspot.com/2015/04/comic-books-quaint-homes-and-beer-lots.html