Preparing your Huntsville home for sale.
So you are considering listing your home for sale in the Huntsville area.  Spring is upon us and now is the perfect time.  IF you are prepared.  Preparation is key.
While the Huntsville real estate market has seen major improvements over the past 2 years, we still have a long way to go.  There are VERY FEW seller markets in the North Alabama real estate market.  VERY FEW.  If your home is located in one of those markets, you are lucky!  If not, keep reading 🙂
We always advise our sellers to have their homes in "Showroom condition". Showroom condition means: Price and best in show.  Buyers demand both right now, because they can. To get an idea of what buyers expectations are, stop by Restoration Hardware or Pottery Barn and pick up their latest catalog.  Take a peak at Houzz. All of those perfect vignettes that they display are what buyers want. Neutral colors, clean and crisp.  We realize achieving a Pottery Barn look is not always possible, but you'll understand what buyers envision.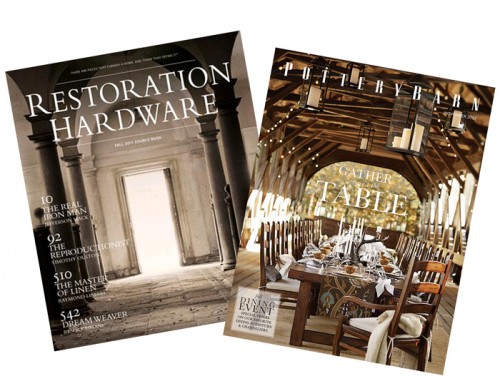 Remember this very important bit of information: You have ONE shot.  Have your home showroom ready.  I typically advise against listing until the home is as close to perfection as we can possibly get it.  Buyers (and agents) won't waste their time coming back through after you've removed the wallpaper and toned down those paint colors.  I promise you.  You get one shot 9 out of 10 times.  Even if your home is priced to sell with adjustments made for needed improvements, buyers still try to deduct for needed improvements.  It's an uphill battle. If it is financially possible, I strongly recommend doing all that you can to get your home showroom ready.  You will win in the end.
Think like a buyer.  Try to envision your home through buyers eyes. It can be so difficult to remove ourselves personally when selling.  Now is the time to do that, however.  The easier you make it for buyers to visualize living in your home, the sooner you will reach your goal of selling.  Buyers are very particular now, due to the past down market.  They still look for any excuse to make a lower than market value offer.   ANY reason.  We all know a gallon of paint only costs $30.  A buyer will deduct thousands!  You have approximately 10 seconds to make a great first impression.
1.Begin at the curb and work your way around the entire home.  The lawn needs to be in good condition.  Pull weeds. Plant flowers. Trim shrubbery. We live in the south and are blessed with the options of having year round blooms.  It makes a difference! Pressure wash your drive, sidewalks, porches and shutters.  May as well hit the gutters while you are at it.  Wipe down all the cob webs from the front door area and light fixtures.  Give your front door a fresh coat of paint or varnish.  If the shutters need a touch up, hit those too. Exterior lighting is inexpensive.  Update it if needed.   The front porch is so often ignored and so often where buyers begin making negative comments.  We are busy unlocking the door and buyers patiently wait, all the while scoping it out.  Make it a pleasant experience!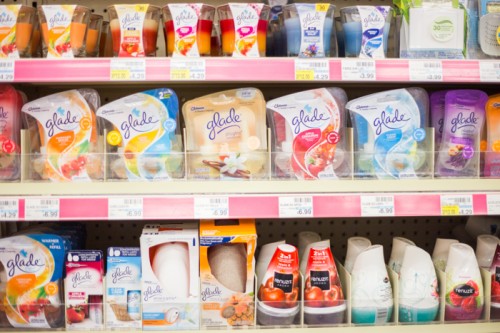 Buyers will be suspicious that you are hiding something.
2. Odors.  This is one of the biggest turnoffs.  Every time.  If you have pets, keep their litter boxes clean and bedding out of site.  If you are a smoker, please stop smoking in your home, now.  It is rare that a non-smoker will purchase a smokers home if they can smell it.  Air it out!  You know those fabulous little plug in air fresheners?  EEEWWW.  Honestly, most of them stink.  Buyers will be suspicious that you are hiding something.  The last thing a buyer wants to smell is a lilac garden in the home.  Trust me on that one.  Buyers want to experience clean, homey smells.  Cookies, dinner, coffee, etc.
3. Declutter.  Less is more.  An appearance of abundant storage space can reap huge financial rewards for you.  Buyers need space to put their "stuff".  Pack up the things you aren't using.  Cabinets, (bath and kitchen) the pantry and closets.  The roomier the feel, the better.  And buyers DO open cabinets and closets.  Buyers and I both feel like a home has been kept up and systems maintained by the owners if everything is organized and clean.  Men…same goes for you in the garage!!!
4. Depersonalize.  Remember that less is more rule?  Same applies.  Pack up your chicken collection, remove most of your personal photos.  (Most agents say pack them all up…I disagree.  Just make sure the remaining family photos are G rated 🙂 )
5. Fill nail holes and paint.  Neutral always wins.  If your home hasn't been painted in the last few years, you more than likely are going to need to paint.  Remember that Pottery Barn catalog? Neutral.  We have a list of winning colors that we're happy to share!  Since we ARE in the south and HUGE SEC fans, I've seen many, many SEC fan rooms.  Pack up your team memorabilia and paint that Alabama red or Auburn orange room a neutral color.  Wallpaper?  Be prepared to take a financial hit or remove it now.  You can count on a buyer deducting a few thousand IF a buyer decide it's worth tackling.
6. Oversized furniture can make a rooms appearance feel smaller than it actually is.  We may recommend that you store a few items.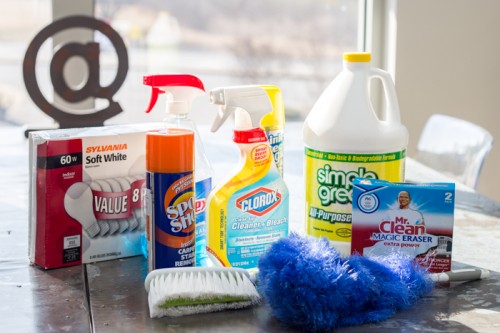 Tile, carpet and hardwoods all need to be clean
7. Floors and windows…clean, clean and clean!  Tile, carpet and hardwoods all need to be clean.  This includes grout.  Toss out old rugs.  You can buy inexpensive rugs to help stage the home.
8. Kitchens need to be free of clutter on the counters.  Buyers envision themselves preparing meals…allow them to feel that it will be an enjoyable experience.  One or 2 small appliances MAX out on the counters.  This includes your can opener.  Scrub the oven.  Sparkle, sparkle is the rule.
9. Master suite.  Make it feel like a sanctuary.  New bedding is an inexpensive way to give a room a facelift and give the appearance of relaxation.  Remember the neutral rule. Tuesday Morning, Homegoods and TJ Maxx typically have very affordable bedding sets.  Grab some fresh white towels for the bath while you are there.   Create a spa like environment in the bath.  Flip through those catalogs and you'll get an idea of what buyers dream of.
10. Time for the honey do list!  All those little things you've had on your to do list but never got around to. Remember those pesky buyers that are dying to lowball your lovely home?  Set aside a weekend to fix doorknobs, leaky faucets, change HVAC filters, light bulbs, etc.
Selling doesn't have to be stress filled.  By prepping in advance you will set yourself up for a less stressful sale and success.  Your days on market should reduce and your offers should be better.  (Remember…we still have buyers that just like to try to wheel and deal.  Don't take it personally…we'll fight for every last nickel on your behalf).
Most importantly, you are in good hands.  We promise to make this as pain free as possible for you.  We have a list of handymen, painters and have an awesome stager (that just happens to double as our in house photographer).  Noah can run through your home in 30 minutes….it will look like a million bucks.  Don't be afraid to ask for help. And @Homes Realty Group offers the most beautiful real estate marketing in Huntsville.  See for yourself!
Remember.  Think like a buyer.
Photos courtesy of Restoration Hardware & Pottery Barn catalogs