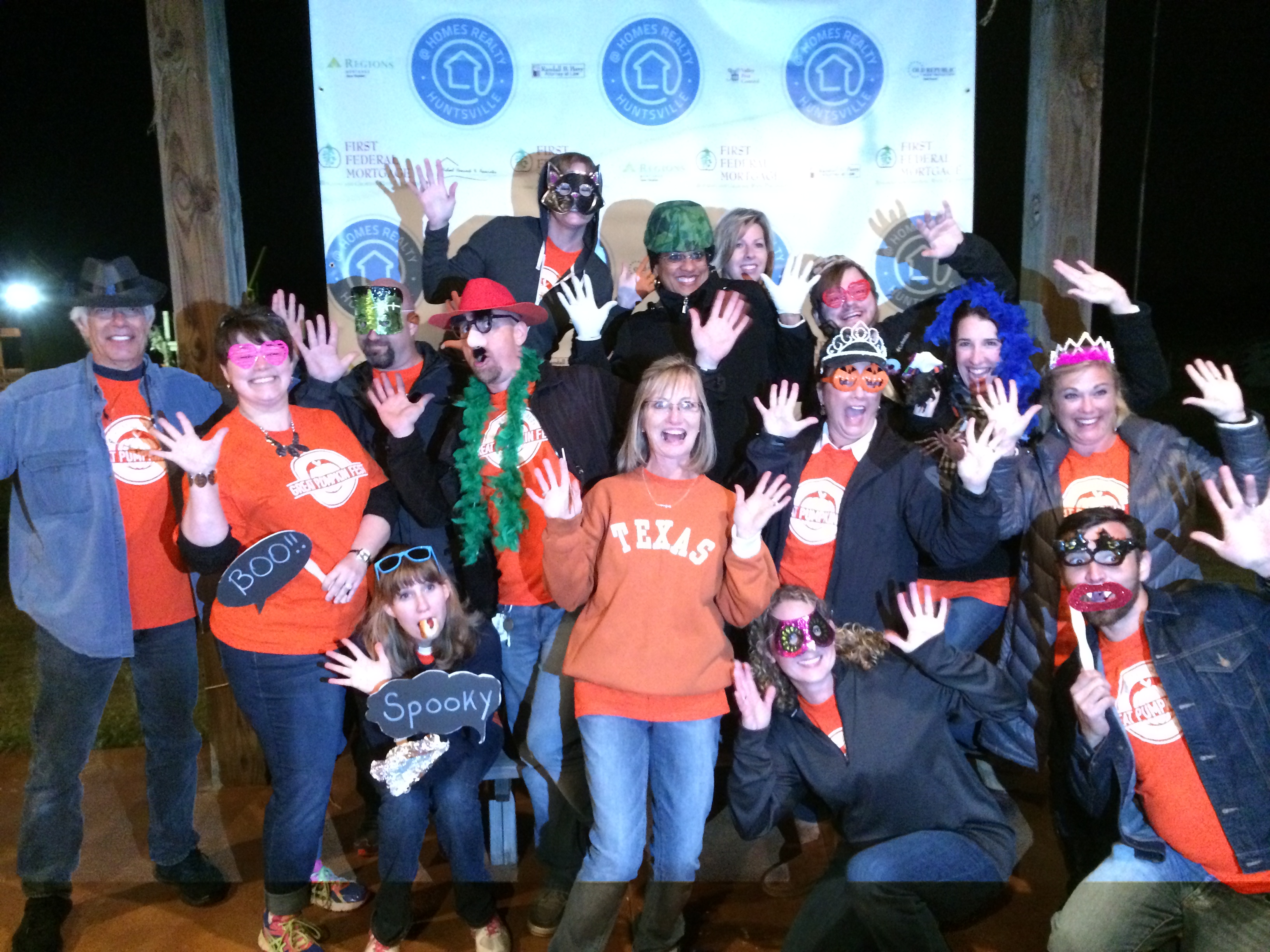 Pumpkins, corn, and hotdogs – oh my!
Another year of the Great Pumpkin Fest has came and gone here at @Homes. As our clients settle into their new homes or say goodbye to their old homes, we know your family never stops growing. That is why we gather up all of our client family and celebrate the last year together at Tate Farms. We believe that our clients are monumental and it's our primary goal every year to show them just how much we appreciate them. Our team assembled yet again at Tate Farms to unleash our love on all of our past and present clients, or as we like to call them– family.
Walking in the gate each family received their very own goody bag and each child received a special 'Great Pumpkin Fest' trick-or-treat bag. These small tokens couldn't have been possible without the help of our corporate sponsors. First Federal Mortgage,  Old Republic Home Warranty, Randall B. Perry Attorney at Law, Michael Handcock & Associates Home Inspectors, Regions Mortgage, and Valley Pest Control are all part of the @Homes dream team in making the Great Pumpkin Fest a huge success.
After grabbing a few hotdogs, drinks, popcorn and candy, families enjoyed the grand Tate Farm at their leisure. As our clients explored the farm they can found hay rides, goats, pot belly pigs, llamas, small baby rabbits, and huge corn bins to dive into. It was an incredibly fun experience and this year was even better than the last.
Be sure to count down the days until next year, we've already been planning how to make it better. Interested in joining us? Tickets are easy to come by, just ask your @Homes agent.