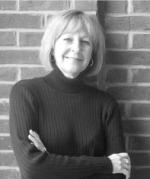 Lake Guntersville waterfront homes can make the perfect real estate investment. At the same time, such a property can be the ideal home to move in with your whole family, in order to enjoy life by the lake and the great outdoors. If you love the great outdoors and you enjoy spending a lot of time in the middle of nature, you'll be happy with buying one of these Lake Guntersville waterfront homes. Just browse through the following listings and choose your dream home today!
Guntersville Lake
This is perhaps one of the best places in Alabama to live as close to nature as possible, but without giving up on your urban comfort, nightlife and entertainment opportunities. The city of Guntersville AL hosts a museum and a cultural center, the Homer B. Wilson Jr Vintage Museum, and the Whole Backstage Theatre where you can watch concerts and shows all year round. The Whole Backstage Theatre is Marshall County's only community theatre, attracting lots of people from the city and from the neighboring areas. The summer musical that takes place each year in June or July is one of the greatest events to add to yuor agenda. The annual Guntersville Festival of Trees is another event that boasts receptions and musical entertainment. In addition, admission is free of charge, so you won't have to spend an arm and a leg to enjoy this festival together with your whole family.
About Guntersville
The city of Guntersville AL counts a little over 8,000 inhabitants, but this doesn't make it less interesting from touristic standpoint. In fact, Lake Guntersville is one of the major tourist destinations for locals and visitors alike, particularly during summer months, when swimming is high on the priority list of many. Apart from swimming, there are many activities you can enjoy in this area all year round. Lake Guntersville State Park is home to a lodge that boasts 112 hotel rooms, an 18-hole golf course and various amenities that attract thousands of tourists every year. The big number of hiking trails and the wildlife spotting opportunities are nothing short of amazing. Kayaking and fishing are two of the most popular sports in this area.
The median resident age in Guntersville AL is 42.3 years, slightly above the Alabama average of 39 years. The estimated median condo or house value in 2016 in this city was $176,186. The median house value in Alabama in 2016 was only 136,200. In spite of the real estate median values being higher than the Alabama average, the cost of living index in 2016 was of only 82.4, lower than the 100 index of overall US.
All these make this community one of the best places to live in across Alabama. At the same time, buying one of these waterfront properties can prove to be an excellent investment. The natural beauty of this area, its geography, and its amenities recommend it as one of the most desirable places to live in. You won't have problems in finding tenants for your investment, that's for sure.