To Advertise or Not Advertise
When launching a personal business website one up-front decision, and likely one of the more important, is deciding whether to design in the capability to monetize your website with advertising.
As with any design choice there are pros and cons to consider, and we will cover a few of them in this article.
Advertising Pros and Cons
While I am not going to list them all explicitly, the most popular arguments against and for hosting advertising on your business website are the following:
The Cons:
Clutters your message
Drives traffic off your site
Some ads may be your competition's
The Pros:
Revenue generation
Adds dynamic content
Sponsor Partners
Private Label Advertising – The Solution
Our real estate website technology is unique among our competitors, because it is built on-top-of Google's full suite of advertising tools. Using this full suite of tools gives us the following capabilities:
Limit the amount of public advertising impressions allowed
Pick and choose which public advertising we will or will not display
Set the price of public advertising allowed on the site
Generate and display our own private label advertising
Using the full suite of advertising tools from Google, enables private label advertising and thus mitigates or solves every Con against monetizing your site with advertising. Moreover as a real estate brokerage you have so much to advertise; your agents, listings, neighborhoods, blog content, builder clients, mortgage partners, and on and on and on …
Will Your Site, Actually Have an Advertising Audience?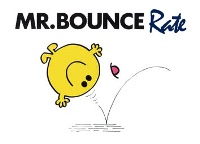 Our website technology like its commercial competitors, can be configured to force registration on the display of listing photos or detail pages. However, the industry average and our own experience tells us that ~85% of these visitors will not register but simply bounce off your site, and very likely will not return.
Thus since our strategy for the use and purpose of this website is marketing and advertising, we do not utilize this feature. It takes time to build a following and users that return time-and-time again to your site. Our efforts have now extended over a 5 year period and we are pleased to offer our clients and advertisers the following monthly average audience in the Huntsville area:
Average Monthly Audience

In addition to our Huntsville site, we host and license our brokerage software for exclusive territory rights in such locations as Birmingham, Charlotte, Nashville, and New Orleans. If you would like additional information regarding advertising on our site or licensing our technology for exclusive use in your area, simply use the form below, call us at 256-585-6000, or email me directly at tim@athomesrealty.com
– Tim