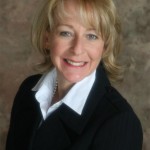 Elizabeth Cooper Golden
Broker / Owner
@Homes Realty Group
475 Providence Main Str
Suite 302
Huntsville, Al 35806
256-425-1659
Elizabeth@atHomesRealty.com
Introduction:
Elizabeth is the founding broker of the @Homes Realty Group in Huntsville Alabama.
She has been buying, selling, and investing in real estate for over 20 years and has been a professional full-time Realtor® for the past 11 years.  Given her years in the business her continuing education credentials are far too long to mention but her specialty is truly anything Internet Marketing, just Google her name and you'll see what I mean.
As an active Realtor / Investor, Elizabeth has extensive experience and knowledge in residential, new construction, and investment real estate. She has worked closely with investors from around the country and owns investment properties herself. This experience brings many benefits to her clients and she enjoys working with first time home buyers as well as experienced home owners.
Having relocated from St Louis, Missouri to the Tennessee Valley Area 8 years ago, Elizabeth has not only experience working with clients in the midst of relocation, but has experienced it first hand. Thus, her real estate and personal experience will be invaluable in assisting families moving to the Huntsville area due to the Base Realignment and Closure (BRAC) process.
Professional Philosophy:
The corner stone of Elizabeth's professional philosophy is her strongly held conviction that the real estate business is not really about real estate, but more importantly about developing and nurturing long term relationships. She realizes that she must go above and beyond for all of her clients and that is exactly what she does! Treating each client as she would desire her own family to be treated. Thus, it was not surprising when I learned that her mission statement emphasizes the building of "A Real Estate business about so much more than Real Estate".
Professional Affiliations:
National Association of Realtors
Huntsville Alabama Association of Realtors
Middle Tennessee Association of Realtors
Accredited Buyers Representative
Certified Residential Specialist
Relocation Certified
New Construction Certified