Every year on the first Saturday in October you can experience the ultimate block party in downtown Madison. And @Homes Realty Group is a proud sponsor!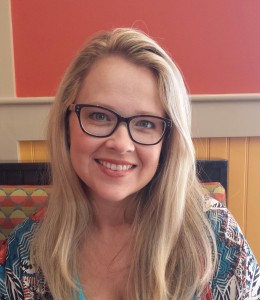 This year, the 35th anniversary of the Madison Street Festival falls on October 3rd. For many, this is a family favorite way to welcome fall – last year around 30,000 people joined in the fun. To better accommodate the crowd this year there will be two free handicap and stroller accessible shuttles. You can park and ride from CrossPointe Church on Hughes or from the Madison City Schools Stadium on Celtic, the latter shuttle sponsored by @Homes Realty Group!
The Madison Street Festival gets started with a parade that begins on Skate Park Drive at 9am and then proceeds down Mill to Church then Front and Sullivan, ending at Madison Elementary School. This year's Grand Marshall's are WWII veterans Philip Alterizio and Sherwin Callandar, who will be honored following the parade at the gazebo on Front Street. The parade will feature both Bob Jones and James Clemens marching bands, local Boy Scout troops, decorated floats, and more. Children always have a fun time catching candy that gets tossed out during the parade.
And speaking of children, the Madison Hospital Children's area is the most popular place to be at the festival. They can visit the animals at the petting zoo, go on a pony ride, or even watch a magician perform some tricks. There will also be a large crafting tent to create some handmade souvenirs and the requisite kid favorite – inflatables!
Of course, there's fun at the street festival for all ages. Vets with Vettes is hosting a car and bike show at The Fellowship of Faith Church on Maple where there will be an assortment of beautiful and interesting vehicles to admire. Art lovers can enjoy a juried art show featuring artists from near and far, as well as a student art tent showcasing our local elementary, middle, and high school students. Those looking to find unique gifts for the holidays will enjoy browsing the handmade arts and crafts for sale by artists from throughout the southeast.
At the exhibit and demonstration area you can watch active demonstrations from participants like Musicology School of Music, Madison Ballet, Fitness Arts Center, and Southern States Gymnastics; or check out exhibits from UAH Hockey, NASA, Rocket City Hot Wheels, and many more. Main Street and Front Street will each have an entertainment stage as well, so stop by and listen to some local musicians perform.
And what fun would a festival be without all the delicious food? You'll find everything from barbecue, Chinese, and Greek, to the traditional carnival foods like pizza, hotdogs, and funnel cake. If you struggled with where to eat at the festival in the past, the MSF Committee understood and this year there will be two "café's" where you can dine in comfort – one at the corner of Church and Front, and the other on the patio in front of the Old Black Bear Brewing Company on Main Street.
The Madison Street Festival is a fun, family friendly event that is free other than vendor purchases. Proceeds from the festival benefit the community through grants awarded to nonprofit groups that provide opportunities in education or community improvement. For general information during the festival, or to pick up a festival program, stop by The Brook Information Trailer at the intersection of Church and Front.  @Homes is sponsoring the shuttle stop on the corner of Martin and Garnett, just look for the balloons! Click here for a map of the festival.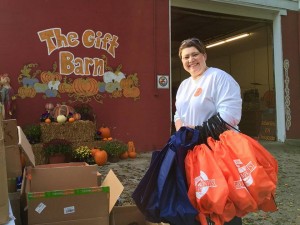 Stop by our booth and visit the @Homes Realty Group gang.  Grab a trick or treat bag for the kids while supplies last! We will be located on Church Street, directly in front of North Alabama Gas Company.