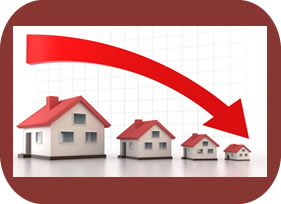 2014 Market Off To Slow Start
While one quarter does not a year make, it is hard not to look at the Huntsville real estate market statistics for the first quarter of 2014 without some hesitation and pause.
Unit Home Sales Down 7% for the Quarter
Single family home sales in Madison County dropped -7% to 931 closings in 2014, compared to the 1002 transaction recorded during the same period of 2013. Since we are doing a quarterly analysis we aren't the first market observers to report a slow start to the year: Huntsville Real Estate Off To Slow Spring Start.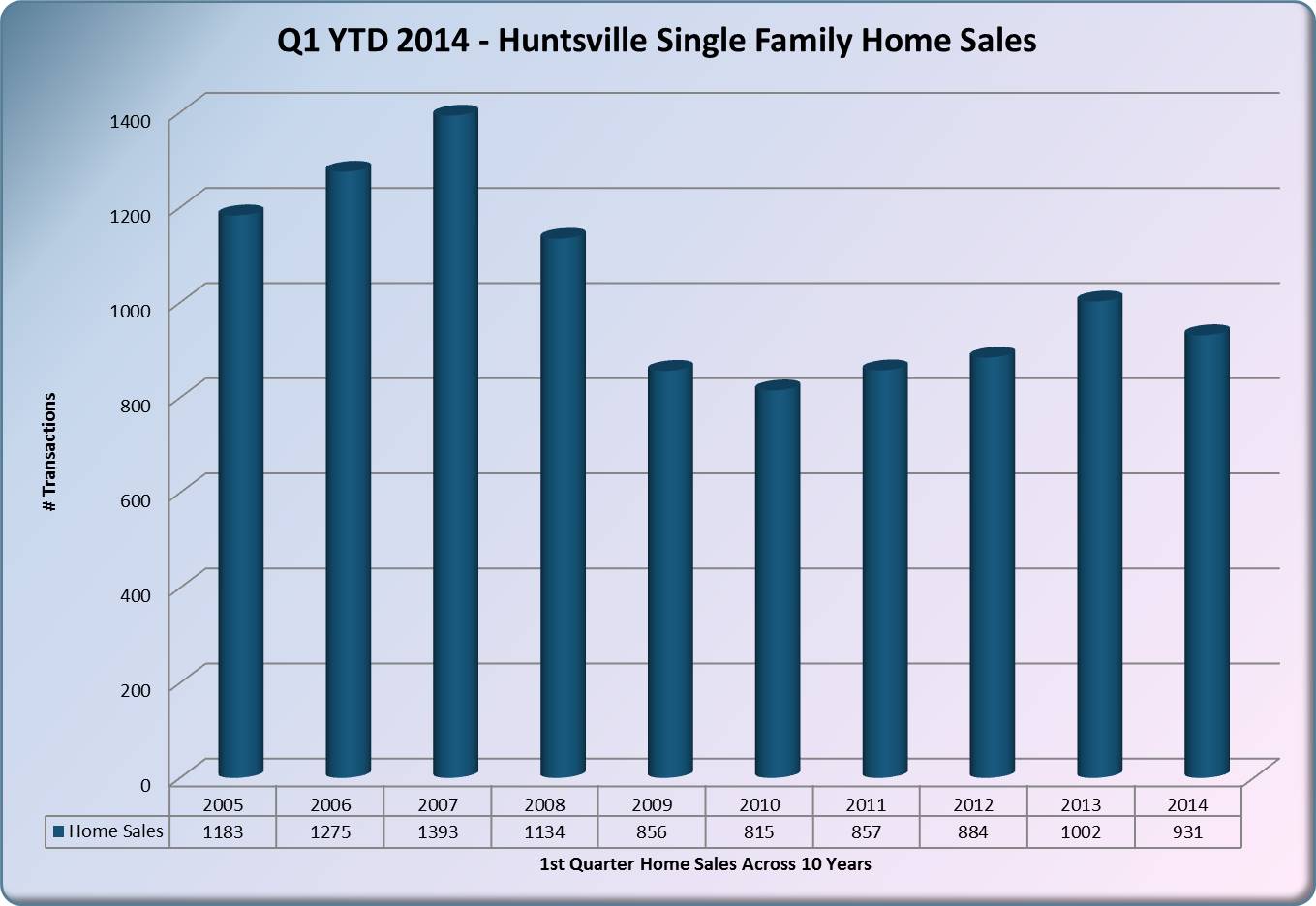 Overall Market and Market Share
April and May did show some improvement and hopefully point to a strong summer rebound, nevertheless, a Year-To-Date transaction report on the entire MLS area this morning revealed a decrease of -4.5% in home sales as compared with 2013.
I am so proud on our @Homes Realty Group and the core set of agents that call themselves; The Homies. This is our 5th year in business and we have gradually gained market share each year. This year, 2014, is off to a great start with our active listings up well over +100% and closed transactions up +41% year-to-date. Not bad when considering a overall weaker market.
Inventory and Days-On-Market
Overall unit inventory is down -2.7% for the quarter, from an average of 3585 homes for sale during Q1-2013. to an average of 3488 during Q1-2014. However due to the slower sales, the months of supply ratio has actually risen from 9 months of supply to 11 months of supply during the quarter. Day-On-Market also ticked higher by ~10% indicating that it took longer to sell homes during the first quarter than in the previous year.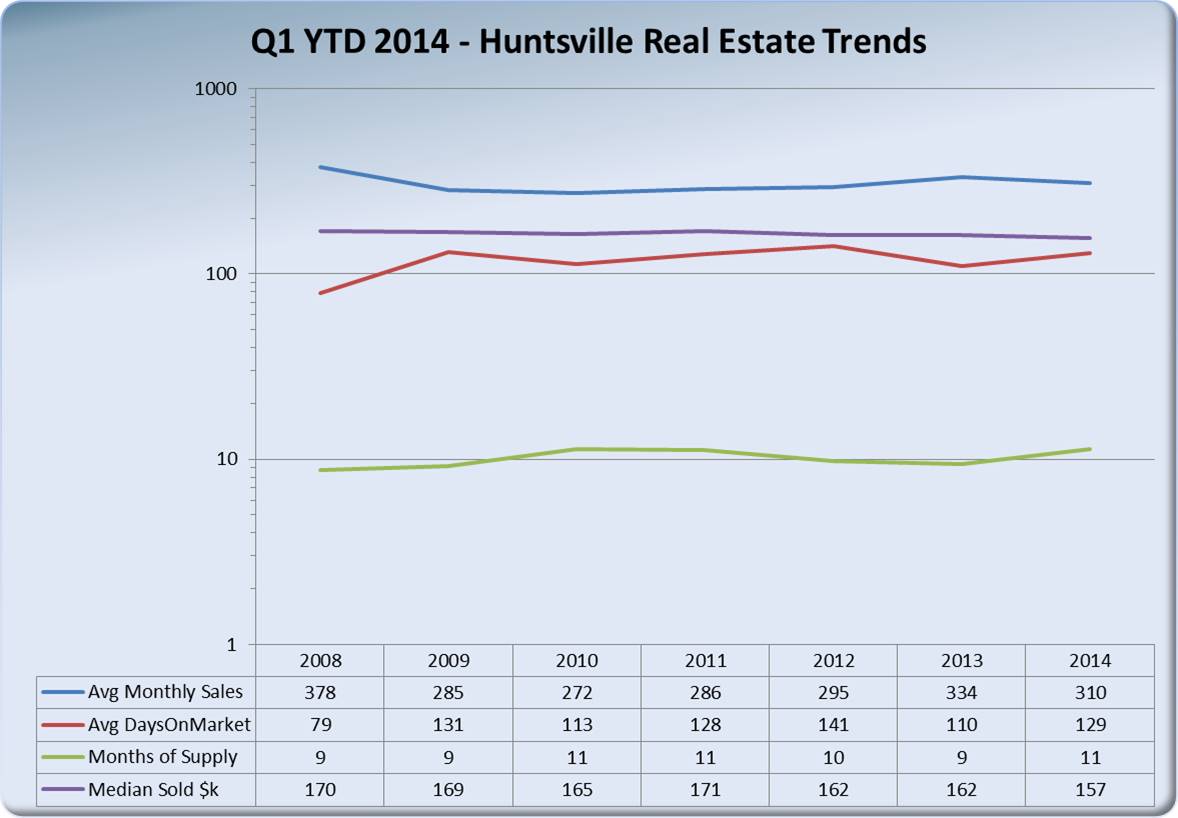 Huntsville Median Home Prices
The Huntsville median home price declined -3% from $162K in Q1-2013 to $157k in Q1-2014. However with relatively flat sales prices over the last 2 years, it is too early to draw any conclusions. Especially since April showed a strong re-bound of $170k, thus we will have to watch this closely throughout the rest of the year.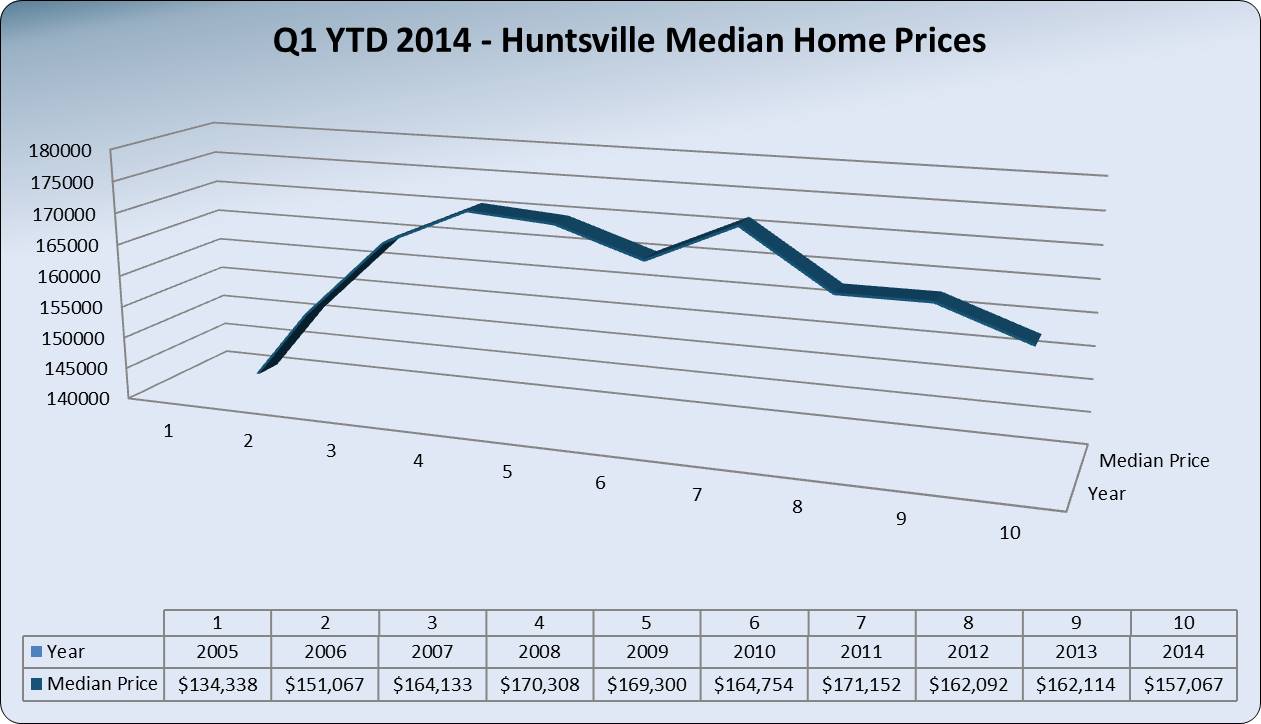 Overall Market Prognosis
While the start of 2014 came in with a whimper, April and May are showing promise. The ACRE forecast is predicting a relatively flat year for home sales in the Huntsville area, however we would have to sum it up truthfully as; The Jury is Still Out.
Stay tuned we are sure to keep you updated as the year progresses.
- Elizabeth