A New Year Brings Change
2014 Welcomes so many new changes for @Homes. We are beyond thrilled with the array of resources we will provide to our agents and their clients this year! First up: I am pleased to announce the launch of @Homes Media Single Property Websites starting this January.
I am a very happy camper here, to say the least.

Every Home Has a Story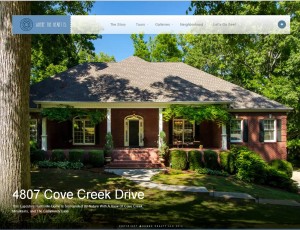 Every home has a unique story and now our agents have the ability to tell these stories in a way that is creative and accessible, not to mention that it's the only one of its kind among local brokerages.
Starting now and moving forward, our agents have the option to tell these stories through a single property website dedicated to the particular home. Utilizing full-screen professional photos, virtual tours, slide shows, filterable galleries, these sites bring life to a listing, which is (we believe) is as it should be.
A picture is worth a thousand words, so why not take a moment and explore the product of this awesome new tool offered by @Homes: 696falconroad.athomesmedia.com
So Much More to Come
Our new single property websites are just one tool of the set we're launching in 2014. We have already formed and begun staffing our new @Homes Media Group; an in-house group of professionals that will provide a whole suite of photography, videography, marketing, and advertising. Come to think of it, each facet of the "tool set" probably deserves it's own post. Be sure to check back with us to see what other surprises we have in store for 2014.
I am so excited I could pinch myself, reminds me of the old song by Timbuk3, "The Future's So Bright, I Gotta Wear Shades".
- Elizabeth