A couple of weeks ago we had our second annual Great Pumpkin Fest at Tate Farms. We were truly staggered and excited to see everyone lined up, waiting to pick their pumpkins, eat some hotdogs and enjoy a good time with friends and family.  With 500 past and current clients and their families there to celebrate, it promised to be a spectacularly entertaining occasion. And it was.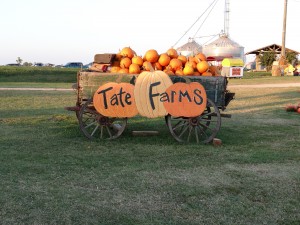 Children (and adults who are secretly children) were tractored in endless loops, barnyard animals were petted, and wanderers got lost in the maize. Needless to say, in a gorgeous place like Tate Farms, there's plenty to do and see. What we enjoyed doing most, though, was seeing all of you. Instead of running tither and yon between offers and inspections, there was a nice chance to chat with each other, meet the new additions to the family, and catch up on news, notes, new renovations to kitchens and lives.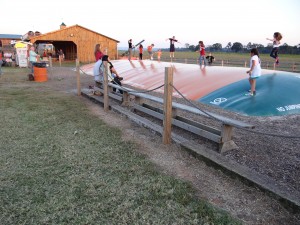 All in all, things couldn't have gone or been better.  It was a gorgeous evening, spent roving through pumpkin patches, frolicking in corn bins, and scheming to think up the goofiest faces to make in the photo booth.  Good job on that, by the way – we have the proof! In fact, things went so well that we already have The Great Pumpkin Fest on the books for next year. Mark your calendars for October 4, 2014! We can't wait to hear what has happened to you in the upcoming year.
We hope that you had as much fun as we did, and our appreciation for you is only minutely expressed through events like these.
Thank you, thank you, thank you!
You are the reasons that we love what we do at @Homes Realty.