3rd annual Weekend of Wishes
Please join us for our 3rd annual "Weekend of Wishes" at The Village of Providence; Sept 28-29, 2013.
Wishes make life better for kids with life-threatening medical conditions. This simple, but powerful belief inspired the founding of Make-A-Wish® and drives everything we do.
Run for Wishes is an fundraiser for the Make-A-Wish Foundation of Alabama.  Make-A-Wish grants the wish of a child diagnosed with a life-threatening medical condition in the United States and its territories, on average, every 38 minutes.
Wishes make life better for kids with life-threatening medical conditions. We believe that a wish experience can be a game-changer, for the patient as well as family. This one belief guides us and inspires us to grant wishes that change the lives of the kids we serve.
Giving … Isn't that what life is all about?
When and Where?
This year @ Homes Realty will once again be supporting the Alabama Make a Wish foundation. I am not only a board member, but more importantly, @Homes Realty Group is very proud sponsor. I have always believed in giving back to the communities that support us, and giving back we do.
Run for Wishes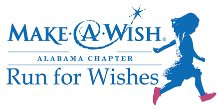 The 3rd annual Run for Wishes 5k and 1 mile fun run begins Saturday, September 28th at 8 am.  You can register or donate here, or walk up registration begins at 7:00 am on race day.
The 5K is $25 for adults and the kids' 1-mile fun run is $15.
Providence Car Show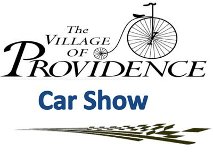 The 2nd annual Village of Providence Car Show is Sunday, September 29th, from 1-5.  Here, you will have a chance to win a car, cash prizes plus many other drawings.
Our Local Kids – Need Your Support
We support many local charities but our largest is Make A Wish. Sadly, there are far too many children in the North Alabama area with life threatening illnesses that deserve to have a wish granted. Each wish costs approximately $7000. With over 30 children on the Wish list currently, you can do the math. These wishes are granted from donations and fund raisers…we are a busy bunch as you can well imagine!
A special thanks to The Village of Providence for allowing us to Run For Wishes through the beautiful neo-traditional neighborhood. It's not too late to form a team with your family, friends or coworkers!
Please help us make our Run For Wishes event a success.
I would like to give Greg Revera from Leo Law, Alison Haines from Knology, and Tracey Young of Cadence Bank a HUGE thank you for all of the time spent to ensure this is a special day for Make A Wish. A very special thank you to Barbara Breland, AEgis, Breland Homes, Lioce Group, Pinnacle Solutions, All Needz, Lamar, Walden at Providence Apartments and Fleet Feet for their generous donations.  Without you, this event would have been tough to pull together. 
Thank you to Cody Bellomy and Joseph Scott for creating such a fabulous event for everyone on Sunday.  The 3rd annual Village of Providence Car Show, with all proceeds being donated to Make A Wish.  They have worked tirelessly to ensure the car show is the best yet! . And a very special thank you to The Village of Providence for seeing our vision and enabling us to bring it to life.
I hope to see you all this Saturday and Sunday, September 28th and 29th.  So many children are counting on us. We hope to see you there!  Let's make Run For Wishes a HUGE success!
Elizabeth