Huntsville Historic District
The Historic District in Huntsville has 3 defining areas, Twickenham, Old Town, and Five Points and each area has a distinct street sign so you always know where you are.
If you live in Huntsville and have not taken the time to visit our own piece of history, don't wait any longer. If you are visiting our fine city, I would put this on my list of things to see here in Huntsville Alabama.
Five Points District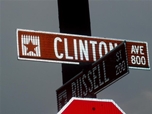 You will know you are in Five Points with all of its street signs distinctive marked with a 5 point star. Five Points Historic District was the third historic district to be designated in Huntsville, Alabama.
It features homes built around the turn of the 20th Century in several styles, including Bungalow and Victorian styles and also Cape Cod's, dating from the late 1890′s through the early 1900′s. The neighborhood still retains its 19th century grid layout of broad, parallel streets.  Tree lined streets add to the charm.
Old Town District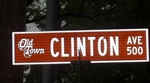 Located next to Five Points, is another wonderful Historic Neighborhood, Old Town.  Pay close attention to the street signs.  This will let you know which neighborhood you are in at all times!  The Old Town sign is to the left.
Five Points and Old Town attract home owners of all ages, from singles, to families, to retiree's.  Real Estate in Huntsville Historic neighborhoods is still affordable. Home values have appreciated in recent years in the Five Points, Old Town and Twickenham area, and this should only strengthen their values further
Twickenham District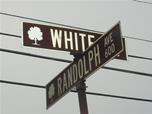 You will know you are in the Twickenham Historic District because all of the street signs are marked with a small tree symbol. Unknown to many contemporary residents, Twickenham was the original name for Huntsville Alabama.
Twickenham is Alabama's largest antebellum district. Here you will find outstanding examples of Federal, Italianate, and Classical architecture. Home prices in the Twickenham Alabama neighborhood may begin in the mid $200′s for those properties that are in need of major renovations and go upwards into the millions, however finding a home in the lower price range is a rarity. Most of the homes in Twickenham have been lovingly restored and are simply stunning.
For your own personal house hunting trip in our lovely historic district, please don't hesitate to give me a call 256-425-1659 or drop me an email and we will make it happen.
- Elizabeth