For both buyers and sellers alike, sometimes real estate can be a stressful, pain staking, nail biting experience. And that's what we love about Dave – if ever there was an agent who can make you laugh when you might otherwise want to cry, it's this guy.
Don't let his awesome sense of humor or quick wit fool you, though. To Dave, helping his clients achieve the best possible outcome throughout their transition is no laughing matter. He is thorough, diligent and detailed (possibly to the point of clinical diagnosis) which is why his clients love him, and so do we.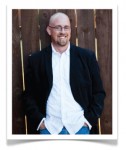 For those of us "dreamers" in Huntsville and Madison who believe that buying and selling real estate shouldn't just be signatures and documents…but should be FUN too, Dave is your guy!
email: dave@athomesrealty.com
phone: 256-585-6000
- Elizabeth