Our company unlike many real estate companies is not founded on the 'Mythical Super Agent" syndrome. And frankly its quite rewarding to be surrounded by so many great real estate professionals in our office; each a star in their own right. This week we would like to introduce another one of our great agents: Laura Duncan.
If you frequent the Huntsville 5k circuit chances are that Laura will look very familiar to you. She loves the challenge of running, and approaches the race much like a new listing: by getting all of her training and tools in place before the start, and then pushing  through to the finish line (driven by equal portions determination and skill) in record time!
//youtu.be/Y-9jd03knDI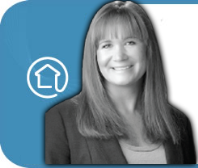 Honestly, we could probably just watch three minutes of Laura giggling. …Is her laugh not infectious?
As another "Laura" once said, "A good laugh overcomes more difficulties and dissipates more dark clouds than any other one thing." – though we're not sure if  Ms. Ingalls Wilder intended that to include everyone. Maybe, it's just a "Laura" thing.
In the Huntsville Real Estate market? Give Laura a call or drop a quick Email: laura@athomesrealty.com Phone: 256-653-5144
- Elizabeth