One Year Ends – A New One Begins
With 2012 now in the history books and behind us, its time to take a look at the Huntsville Housing Market and observe how it performed in 2012 and summarize the market outlook going forward into 2013.
Huntsville Real Estate Market 2006 – 2012
Huntsville Home Sales
Well after 5 straight years of market declines where the Huntsville Real Estate market shrank some 33% from 2006 to 2011, some years more moderately than others. We are very pleased to report that our local market's performance this past year was a good one.  Home sales in Huntsville experienced a 10% rebound above 2011 figures of 4295 transactions to 4712 units sold in 2012 and dollar volume followed suite with an ~8% gain from $1.380 billion in 2011 to $1.510 billion in 2012, as illustrated in the chart below:
Huntsville Home Sales 2006 – 2012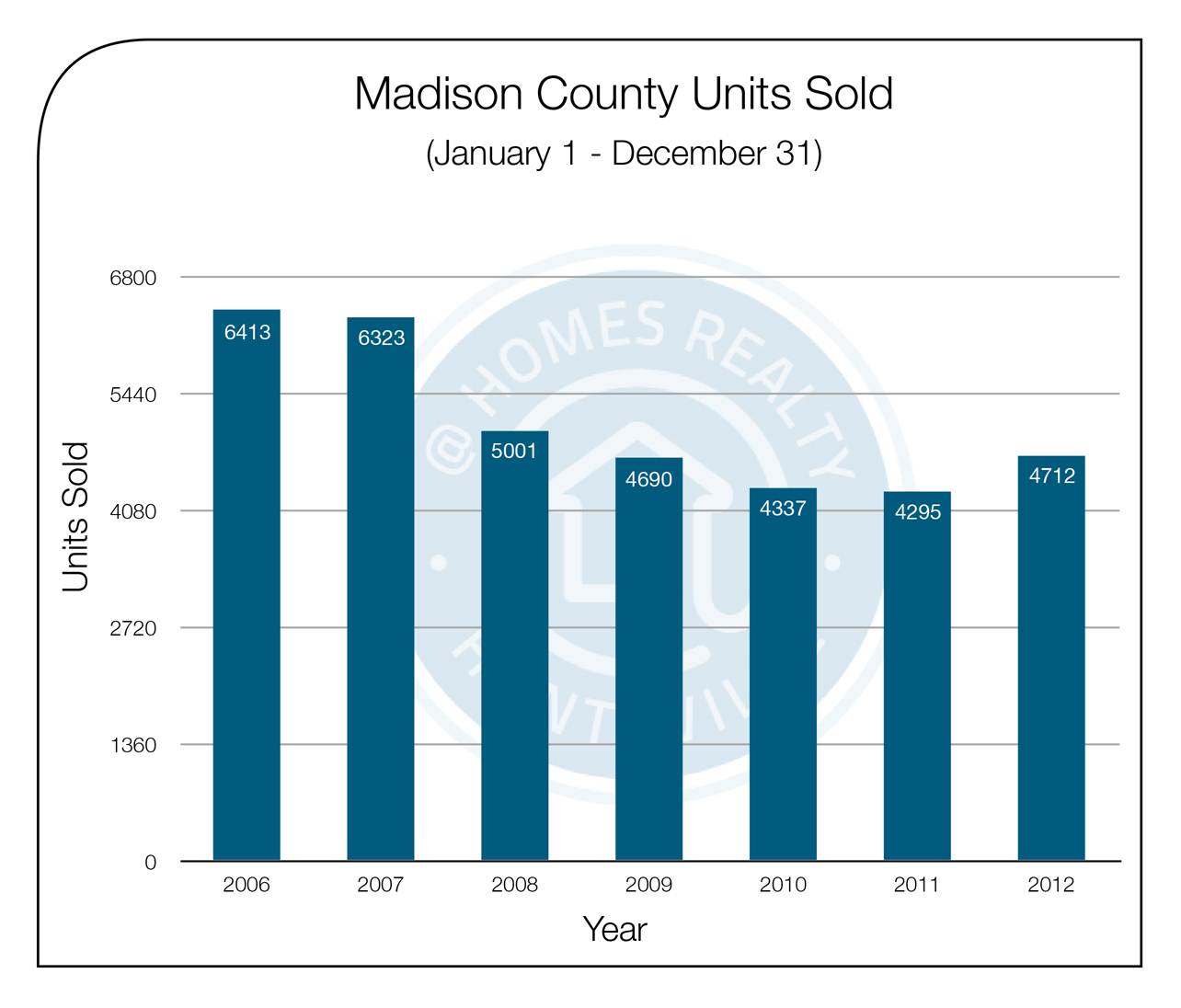 However one year of moderate improvement does not a trend make, e.g. it would take another 3 years on a 10% upward trend line for the local Huntsville Housing Market to attain its market peak heights of 2006 – 2007. Nevertheless the good news is welcomed and we are cautiously optimistic and hopeful that the next 5 years will continue to trend upward in a positive direction.
 Huntsville Home Prices
When asked "How's the market in Huntsville" we wish we could tell you; home sales are up, the median price of homes sold has risen, and values are rising but we can't, that just wouldn't be completely truthful. Median home prices have declined over the last 2 years by ~3.5% in Madison county and averaged over the last 5 years median home prices have been basically flat ~0%, while days-on-market (the time it takes to sell a Huntsville home) have risen as illustrated in the following chart:
Huntsville Home Prices 2006- 2012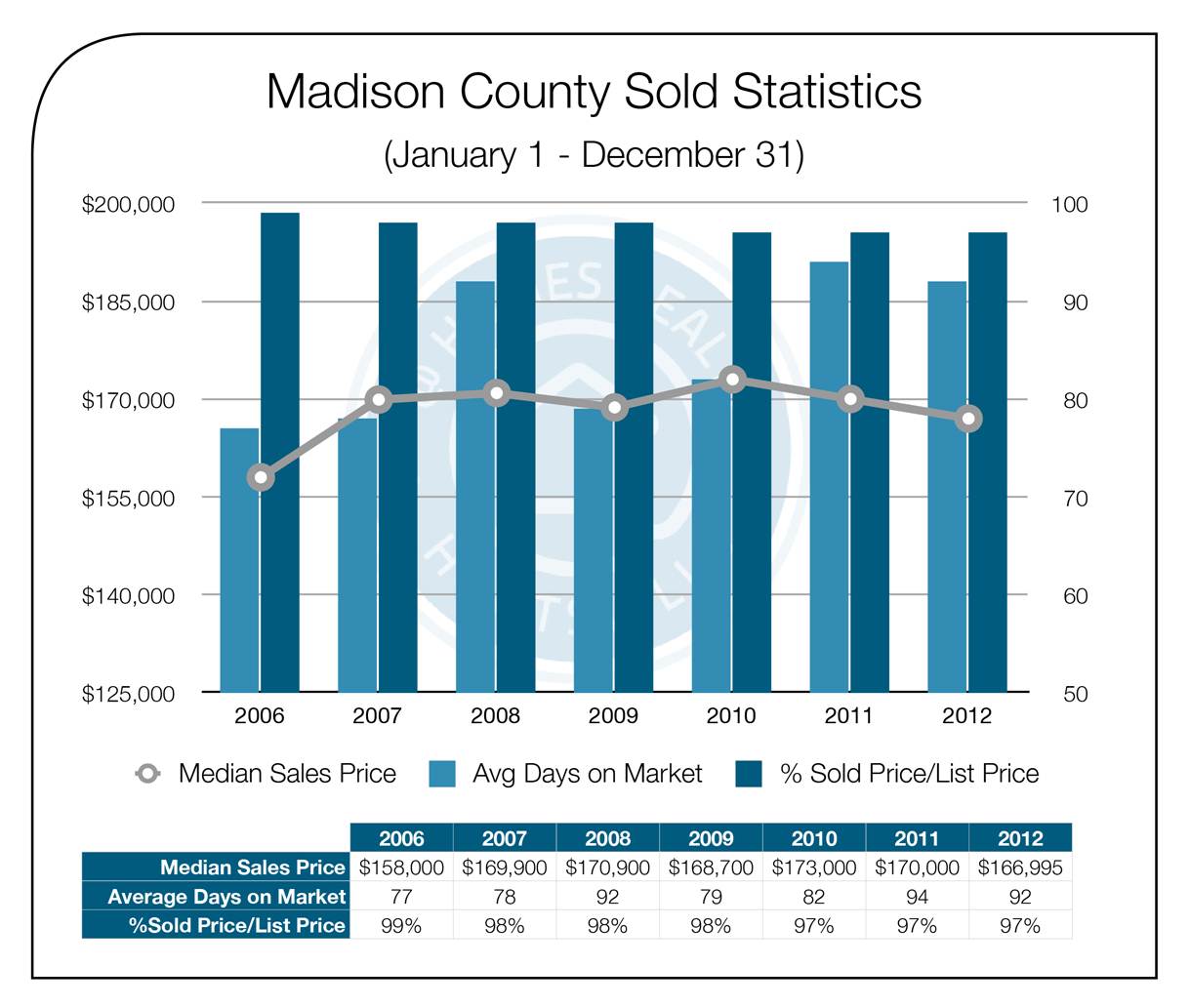 The Huntsville home price situation over the last few years is widely known and has been reported by various external agencies such as the Federal Housing and Finance Agency, Alabama Center for Real Estate, and Forecast Charting. Making this a more difficult proposition is that prices can vary even by neighborhood and school zone so it is important to drill down to the hyper-local details before listing or making an offer on a Huntsville home.
While flat to moderately lower home prices over a 5 year period  is certainly a better situation than many other major markets in the country, it is nonetheless very important to understand the local market and have knowledgeable representation  that can put your interest first and assistant you in getting the best possible deal whether buying or selling.
For more detailed information on your favorite neighborhoods feel free to give me a call 256-425-1659 or drop me and email at elizabeth@athomesrealty.com.
- Elizabeth