What You Can Expect
@Homes Realty Group realizes there are many choices when it comes to choosing who you'd like to work with when purchasing a home. Selecting an agent should be a very important first step in your home buying process. TRUST should be first and foremost, on both ends.
Meeting agents "online" can be a scary proposition and quite frankly, for us as well. Traditionally one would prefer a relationship that has already been formed. These days, that seems to be a bit old school, you want the best representation possible.
Often We Meet Online – Our Relationship Begins Here
Nearly 90% of home buyers begin their search online. We also have a very large influx of professionals moving in to our community that don't have relationships formed. We hope to begin building trust with you right here on our blog, The @Homes Wonk.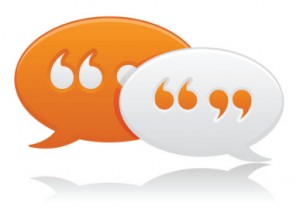 Chat With Us Anytime
First by being transparent with all our Huntsville Housing Market reports and the state of the Huntsville market, we hope you will trust us. That is our goal. If the market is in the tank, we'll tell you. If the market is situated nicely, we'll also report that. We don't "skew" our numbers to make things rosy. We provide factual data and if you are a regular reader you know we are also opinionated.

What You Can Expect From Us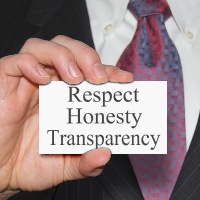 Our Values
Respect, honesty and transparency. We pride ourselves on our reputation and will jump through hoops to keep it that way.
It is our job to protect you, the consumer, against anything that could possibly go wrong. We will help guide you through the process and be there alongside you, each and every step of the way.
What We Will Do For You
We will cover your back side! We will provide you with very important figures necessary to ensure you do not overpay for your next home. An in-depth absorption rate study will be performed, as well as an in-depth market analysis of the neighborhood the home is in.
What We Expect From You
Respect, honesty, and fairness.
Will we make you sign an Exclusive Buyers Agency Agreement?  …NO
Will we ask you to sign an agreement to represent you on homes WE show you? …YES
I think that's fair enough, don't you?
Already Have a Realtor®?
If you have a Realtor that you are happy with, please don't call us. We respect our fellow Huntsville Realtors and will NOT step on their toes. If you aren't happy, we welcome your call and would love to show you just what DOES make us the best.
Fire Us At Any Time
The fact of the matter is this: If you don't want to work with us, we want you to feel comfortable firing us. And vise versa, that has been known to happen. Let's face it…all relationships aren't perfect and it takes two to make a relationship work.
We stand by these words:
Our mission is to earn your trust throughout your experience, ensuring that you live where you love.;
Let's Talk – I Would Welcome an Interview
Please don't hesitate to contact me directly for additional information;   call me directly (256) 425-1659,   drop me an email elizabeth@athomesrealty.com ,   or leave a private reply below in the comment form.
- Elizabeth