Pondering that question this very morning. How exactly DID we decide to work with John Allen on our Weatherly Heights rebuild project?
A Little Background
I have worked in and around construction my entire life. For many years I traveled around the country to work National Homebuilder Shows and was always thrilled to see what new and innovative products & systems our industry had developed. It was at the Nat'l Homebuilder Show in Chicago (early 90's) that I discovered ICF …Insulated Concrete Form.
This particular vendor had set up what looked to be giant Styrofoam Lego blocks in the middle of the booth. Even to a marketing/trade show veteran (read 'snob') like myself this display was impressive. It had all the right elements — big, flashy, and interactive. But I was even more impressed by the concept. Basically, build giant Lego'esque walls and fill them with concrete. Genius!
Is Google All-Knowing or What?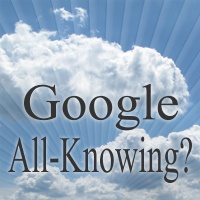 What You Say?
So, when Rob and I decided to rebuild our home on Weatherly Heights, I Google "ICF Huntsville, AL" and there was John Allen and Southern Construction & Design.
Confession:  I stalk people online. Being a Virgo I tend to be curious and obsessive. And 'Google' is a curious and obsessive person's dream tool.  So, I started stalking John.
Here's what I found:  John Allen, PE, GMB, CGR, CAPS, CGP
Hmmm…. At first glance, I discovered that John Allen has an impressive row of designations/acronyms behind his name. Interesting. I recognized the PE and GMB, but what the heck are the others? Did he just throw together a bunch of letters and stick them on his website to impress us? What do they all mean?
Let's ask Google!!
PE — Professional Engineer
This is a big one! My dad was a Professional Engineer and, as I recall, passing that test is no small feat. Wikipedia has a big long definition for PE, but basically it boils down to this — a PE has earned a state's certification "to take legal responsibility for engineering work" related to construction projects large and small. A PE has to be smart enough and educated enough to pass a seriously difficult test with regard to a wide variety of engineering disciplines.
GMB — Graduate Master Builder
As defined by the National Association of Home Builders… The ultimate symbol of the building professional, the Graduate Master Builder (GMB) designation is for experienced veterans only. Before beginning the GMB designation process, you must have the CGB designation, the CGR designation, or the CGA designation with five years of building experience, or ten years of building experience and have completed three CGB/CGR/CGA courses. GMB courses are more advanced with in-depth instruction geared for experienced building professionals.
CGR — Certified Graduate Remodeler
Again, from the Nat'l Home Builders site… The CGR designation indicates that a remodeler has completed the requirements of the CGR professional designation program, including educational credits, prescribed business standards and experience. If your remodeler has earned the CGR designation, you can be assured that he or she also understands the value of continuing education and is ready to do his or her best for you since builders with the CGR designation are required to take continuing education courses every 3 years.
CAPS — Certified Aging in Place Specialist
This designation is important to us. Our remodel will include a mother-in-law suite/apartment for my mom. Add to that our determination to 'be buried here' (not literally), so 'Aging in Place' features seem appropriate. As with the other designations, becoming a Certified Aging in Place Specialist requires extensive continuing education with regard to the unique challenges associated with accessibility and other conditions that make it harder to take part in normal daily activities.
CGP — Certified Green Professional
The Certified Green Professional™ designation recognizes builders, remodelers and other industry professionals who incorporate green building principles into homes— without driving up the cost of construction. Classwork leading to the designation provides a solid background in green building methods and solutions. John was recently accredited as a NAHB National Green Building Program Verifier, of which there are only four in the state of Alabama.
John Allen also has a BS in Mechanical Engineering from Auburn University (War Eagle!). Since my handsome Husband earned his Masters and PhD's from Auburn, this doesn't hurt. 🙂 But it's not all about degrees, credentials, awards and accolades. We decided to work with John because he's a great builder and a terrific guy! He's smart, creative, charismatic and genuine. John builds a beautiful home.
Okay, enough for now. In my next blog posting I'll explore John's community involvement, committee involvement and assignations, and the NUMEROUS awards John has received including four 2011 state remodeling awards and special recognition from United Cerebral Palsy for his work on Casey's House.
For more information about building and remodeling in Huntsville Alabama be sure to read my entire remodeling series of posts, …. better yet if you are considering starting your own project drop me an email or give me a call directly (256) 797-1360.
– Donna