Old Town Historical District
Huntsville's very first neighborhood is named after the original township name of, Twickenham and was settled in 1805 by several wealthy agriculturalist who moved here from North and South Carolina, Georgia, and Virginia. When you tour modern day Twickenham, and especially when you explore current Real Estate Prices within this Historic district, you will get a sense of the wealth that founded our dear city.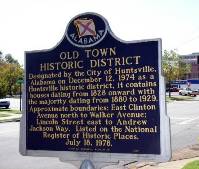 However by far, my favorite of Huntsville's 3  historic districts is Old Town, (it's so…so COOL) and it is the 2nd oldest neighborhood in the city, established in the early 1820's.
What made Old Town so different were its residents; …they were not wealthy cotton growers, but tradesmen, merchants, and workers that transformed Huntsville's town square into a viable economic zone. They were full time citizens making their living in the city, not in near by fields. They effectively changed Huntsville from an agricultural based township into an industrial, service, and railroad community.
View: Old Town Huntsville Al Homes for Sale
Map: Old Town Homes for Sale
[slideshow id=35]
Old Town Real Estate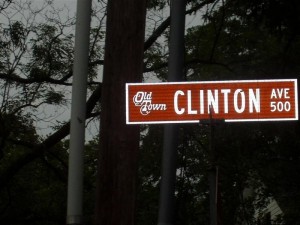 Thus the homes and lots  of  Old Town are smaller than those of our first settlers in Twickenham, reflecting a changing and vibrant 'city' based economy. They would walk to the town square and buy their essentials, instead of making or growing them on their own.
It features homes in several styles, including Bungalow and Victorian styles and also Cape Cod's, dating from the early 1820's. The neighborhood still retains its 19th century grid layout of broad, parallel streets.  Tree lined streets add to the charm.
Pay close attention to the street signs.  This will let you know which neighborhood you are in at all times!  Here is the Old Town sign.  Each street in Old Town will have the logo on the sign, and the same with Five Points and Twickenham. …Have fun out there!
– Elizabeth