Secluded, Upscale, and Family Oriented
In the Mountain Cove Area of Huntsville, nestled in a secluded valley and surrounded by the the foothills of the Cumberland Plateau, you will find the neighborhoods of one of Huntsville's most distinctive developments; McMullen Cove.
Gated Community with Variety
Sure there are several luxry homes that top a $1,000,000 dollars in McMullen Cove proper and Sanders Hill, but there are also many homes at lower price points available, and don't forget the neighborhoods of The Villages, Abby Glen, and Braewickwhere Garden Patio and Single Family homes start in the low $300's. While stationed in a rural setting, the community is located within the Huntsville City School District and serviced via Hampton Cove Elementary and Middle Schools as well as Huntsville High School.
View All: McMullen Cove Homes for Sale
Map McMullen Cove Homes for Sale
Amenities Galor and More On The Way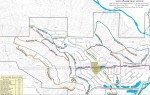 McMullen Cove offers a lifestyle as luxurious as it is vibrant. A gated community surrounded by mountains, creeks, and lakes, McMullen Cove includes more than a 1000 acres and The Tony Wilmer Trail System surrounding the local neighborhoods includes 15 miles of hiking, biking, and running trails. Nature is alive and well at McMullen Cove, but more importantly its an inherent feature of the entire development.
And then there is the family pavilion! You can swim in the fabulous Olympic size, resort-style pool, play sand volleyball, watch the kids play in the playground or simply enjoy a gathering with family or friends. There's also a meeting room and a kitchen.
If Golf is a family affair you will be only 3 miles from  Robert Trent Jones Golf Trail at Hampton Cove. This 54-hole championship golf course is surrounded by tall oak, pine and maple tress, majestic green mountains and meandering lakes… some of the most attractive golf scenery in Alabama!
How to Get There
[googlemap lat="34.6979525″ lng="-86.433765″ align="undefined" width="500px" height="350px" zoom="12″ type="G_NORMAL_MAP"]McMullen Cove[/googlemap]
Directions: Governors Drive/highway 431 South, Left On Old Highway 431 South, Travel Approximately 4 Miles To Mcmullen Cove Which Will Be On The Left. Or if you would like your own personal tour of currently avaiable homes why not give me a call 256-425-1659 or drop me an email and we will set things up.
– Elizabeth