New York City Jan 12-14 2011
Elizabeth was quite low-key about her recent invitation to Inman Connect to participate in a series of presentations and panel discussion around the theme: 'A High Touch Customer Experience without Breaking the Bank'.
I on the other hand, thought it was a pretty big deal! I mean Inman Connect is frequented by the leaders of the Real Estate Industry, the place where new industry technologies are first introduced, and the place where the big-players haggle, position, and debate the latest industry innovations and controversies.
First click loads Prezi, Pan & Zoom, Nav one at a time, or Fullscreen is best
When she first received the invitation she was floored, her response; 'Why in the world would you want me to speak at Inman?" …My answer was 2 fold:  You're a new brokerage operating within budget constraints and your Internet presence, 'Gets it'!   …Gets What?
The Top 2 Things Most Realtors Misunderstand
1) The Industry Power Shift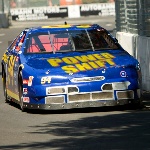 This is not a power shift that is ongoing, it's a shift that has already occurred; from Brokers to Consumers. Gone are the days where property information can be held closely and for profit. More importantly gone are the days of the housing bubble.
Consumers have taken control the housing market from foreclosure decisions, ask and bid prices, etc. They have all the information they need to make savvy and cautious decisions for their families, and frankly that is the way it should be!
I have often heard the comment from many Realtors, "The market will return to normal", and they will continue to be disappointed because the housing bubble of 2002-2007 was the 'abnormal' market. Ignoring this power shift will do nothing but loose you market share. You may not know it yet, but your world has changed!
2) It Takes a Village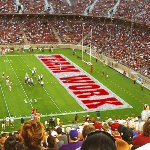 It's a part of the American dream, hang your shingle, open your own small business and you'll become the next; ' Millionaire Real Estate Agent".
However the real estate business of today is a much more complex beast than in the past. A host of specialty skills are now required; software engineering, graphic design, Internet marketing, social media, authorship of content, and Search Engine Optimization (SEO) skills to compete for new clients, as well as the host of personal people and work ethic skills that will never change.
I had an agent recently tell me regarding SEO, 'You guys aren't doing anything special, a few articles with some changed around words, etc, …anyone can do that!'   …I struggled to keep a straight face, while one single word dominated my mind: 'Clueless'. Then she said, 'Hey, there is plenty of business for all of us right?' OMG …What planet are you living on? I have heard this exact phrase from many many Realtors, my advice: RUN your dealing with a snake!
Results speak for themselves and this is why we will continue to see agents leave the business, breakups, mergers, team forming, etc within the industry as time marches on. It takes a village is not meant in a political sense, but in a sense that it takes a proper combination of skill sets that no individual or even team of traditional agents can bring to the table alone.
- Tim