My First Year as a Broker is a done Deal!
It's in the books! I experienced many ups and many downs. Always questioning my every move, from my Policy and Procedure Manual to Yard Signs and everything in between. I had no idea how difficult, thrilling, and dumb-founding it would be. (Well, maybe I did). The only thing I did know was; it WOULD be my vision, period!
Not an Office Hopper?
Me either!  …I have never been an "office hopper". I've been in the business full-time for 12 years. I've sold in both up and down market conditions and I have only been with 3 different offices prior to founding @Homes Realty and that was relocation related.
Were they perfect? …Heck no, but a couple were close. …I've yet to see the "perfect" real estate office. I find that nearly impossible. Perfection leaves no room for improvement …and heck anything can be improved upon!
My Real Estate Office Experiences
My first 2 offices had what matters the most; deep-down integrity!  Deb Goodson was my first Broker and one that I remember fondly. The first thing she taught me (before shoving me out the door, to go knock on a FSBO's door with terror in my eyes, lol) was to: lead with my heart and the rest would follow.  …She was right!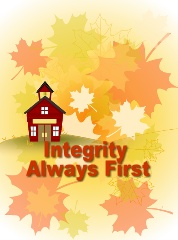 My 2nd broker was Bob Parks Realty of Nashville, TN. I remember when a TOP producing agent wanted to place their license with our company and this agent was given:  a big fat NO THANK YOU! …I was shocked really and wanted to know why. The managing Broker at the time, Dan Austin, told me; "They may be a top producer, but they lack a deep-down business  integrity and we just won't settle for less". Really!   …and I have never forgotten  it!   …When the market entered the recent real estate downturn and several agents were forced to get part time jobs, they weren't allowed to continue working with Bob Parks Realty. Their belief system was consumer centric and they felt every consumer deserves someone that will always be there for them and available  …and not just on lunch breaks.
My 3rd company was fine, but fine just isn't enough, for me! Sure, at the time we had the largest market share in Huntsville but what I also discovered was that we also had a very large agent population with less than stellar reputations, or motivation for that matter. I was dumb-founded by this and still am quite frankly. I remember one agent in particular that was continually crossing the line.  …and that agent is still there! Don't get me wrong I did love my Broker at the time and still do, but not the core foundation on which this company was formed and is operating!
What Did I Do Right?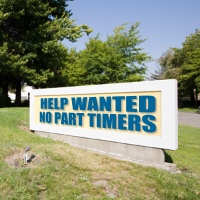 What I did right when opening my own company, was to take the lessons I learned from Deb and Dan and lead with my heart. I set my standards high and I am not wavering. On top of insisting that they "Drink the @Homes Kool-Aid" from my company culture cup, my agents must also be full time, not lunch break agents. …WHY would you, the consumer, want to hire an agent that can't be reached, when this is one of the largest investments of your lifetime?  … If you really think about it, you'll ask yourself why as well!
The hardest part of being a broker/owner this year was communicating with my agents to let them know and reminding them of what I expected from them, at a minimum! No gray areas…it was very clear! If they wanted to "step up" , "show up", and "prosper" …great!   If not, it was time to part ways.
Needless to say, starting 2011 I am down 3 agents with growing opportunities.
Is that a bad thing? …Oh of course not, its both good and bad.  … It's bad because I now need agents!!!  …we have more qualified leads than we can handle (not PayPerClick forced registration leads which are a dime a dozen and worth about that, but consumers who are contacting us because: they want to!) . It's good, because I am committed to not selling out for warm bodies, entering the real estate office rental business, or handing out special favors for top producers; OMG this is so not our business model!
My Vision Remains the Same
My vision for @Homes Realty has not changed from the day my doors opened and they never will….the consumer comes FIRST, always! If you know any full time agents that have a similar Consumer First ethic, looking for sure fire ways to grow their business,  and may want to drink the @Homes Kool-Aid, could you send them my way? 🙂
Happy New Year, from all of us at @Homes Realty …a bit smaller for now, but just as mighty!
– Elizabeth