A time of reflection and a time of planning
2010 was a wild ride for me.  I opened my own company; @Homes Realty Group.  I'm embarrassed to say that I had NO clue where I was headed when my doors opened.  The only thing I knew for sure was that it would work.
If you believe in the positive, it will come naturally.  If you believe in the negative, that too will come.  I focus on the positive and try to surround myself with positive people.  I have hired positive minded agents.  It works!
2010 Accomplishments
After many ups and many downs, I am glad to have 2010 in the rear view mirror.   Overall, I'm thrilled with the entire year.  From our Inman Nomination for Most Innovative Brokerage of 2010, to @Homes Realty being named a Beta Brokerage by Better Homes & Gardens, it's been a thrill ride.  A bit bumpy at times.  Well SEVERAL times, lol.
2010 is nearly behind us.  As I look back, I realize I could have done things better.  However, I know I did the best I could do.  It's always easier to beat ourselves up over things we "could have" done better.   The past doesn't matter…the future does.  WE have control of what is heading our way.
I once heard this and have never forgotten:  'The reason the rear view mirror is so small is because it doesn't matter what is behind you.  Look forward through the windshield….it's what is ahead of us that matters most.'
Looking Ahead into 2011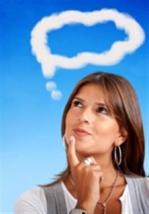 For 2011, I have a clear vision of where I am headed and where the @Homes Realty Group is headed.   I will follow this vision with gusto! In 2011, I will learn to run my brain.  Thoughts turn into beliefs, which turn into actions which then turns into results, positive or negative.
I will no longer settle for mediocrity from myself or those that work alongside me. Finally, what we focus on expands so I choose to focus on the positive!
What about you?
If you have had a rough 2010, it's time to move forward.  What can you do to improve things for 2011?  It could be as simple as changing your thoughts and actions!  Are you surrounding yourself with like minded individuals?  If not, that's a real energy drain.
FEAR is the most common issue for us…we know what it is that drives our business, but it's often fear on some level that holds us back.  Fear of rejection, fear of failure. Many times people work out of fear.  Fear holds us back.  Instead …Work out of love…because it's what you love to do!
Ask yourself this:   What is it that keeps me from doing that one thing to an even a higher or greater level?
When you find the answer, put a Nike on it …JUST DO IT!
Here's to a wonderful 2011 for all of us!   Let's all choose to make it a great year and remember:  What We Focus On Expands!
– Elizabeth