The Village of Providence was designed to be its own happening town within the Huntsville city limits. It sits a short distance from the Huntsville – Madison city line and as you'll see in the photo gallery below, Providence carries its slogan well – Big City Life, Small Town Living. Don't look now, but when it comes to Huntsville Real Estate, the Providence Subdivision is quickly becoming the place to be.
Before we focus on the houses in the Providence Subdivision, let's look at what The Village of Providence offers as a whole. It truly is a pedestrian community as anything you could possibly need is within walking distance. That includes a corner market, a pizza joint, an upscale restaurant, a sports grille (coming soon), a drug store, a dentist, a dry cleaner, a little gym, and so on.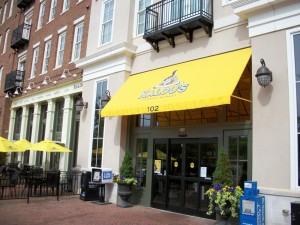 Kalou's Corner Market is a great little grocery store offering delicious options for breakfast and lunch at the cafe. And of course, a great selection of wine, beer, cheese, meats, and groceries can be found at Kalou's. They also keep the community involved by having "steak night," "beer night," and various other events.
Mellow Mushroom is a hip pizza joint just across from Kalou's. If you've never had their calzones or pizza, you're in for a treat. Also in The Village of Providence, you'll find Five Points Cleaners, Roosters Barber Shop, Grille 29, Phuket – Thai Cuisine, @Homes Realty, and various other restaurants and businesses.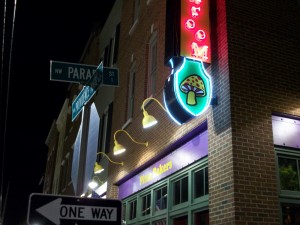 If all this sounds exciting, wait until you see the homes! The Village of Providence Subdivision features gorgeous homes with charming character and landscaping to match. Some feature large columns and multiple stories while others have a more relaxed, white picket fence appeal. Most of the homes in Providence access their garage through a back alley and while they lack a backyard, that might be accommodated by their clubhouse, pool, playground, field, and dog park.
Providence truly is a beautiful place to live with its community charm and city happenings.  Once you've browsed,  Village of Providence Homes for Sale to view the currently available real estate options, please enjoy the photo gallery below.