Elizabeth and I had a unique opportunity last week to attend the Atlanta Real Estate Technology Conference (ReTech South). I must admit, I was somewhat skeptical and literally had to be coached and then eventually convinced via 'personal bribe' that it was something, I personally needed to attend, for the betterment of a major aspect of our family business.
As many readers may know, I am a Software Engineer by training (education) and trade (work) and have been so for some 28 years. Yep I am an old timer, and have not really done much website development; my 1st attempt was back in 1995 and my 2nd and most recent effort is the website that hopefully you are enjoying now, and I must say, 'wow' how things have changed.
When I was first introduced to website development back in the early 1990's the technology was basically document processing, and I mean, oh my gosh, how boring is that! Well I am happy to say, that things have progressed to the point of actually being quite a challenging endeavor even for a old die-hard techno geek like myself.
Basically the 2nd annual ReTech South Conference was both an internet meet-up and very educational for all attendees, even for my initially skeptical self. …It was heart warming to watch Elizabeth meet so many of her close internet friends for the first time and observe them as they hugged, kissed, chatted it up like long lost acquaintances (I mean, my gosh, like a High School reunion, really) , and 'boy' can they party!
Truly the Real Estate Industry is undergoing a major redefinition unlike any other industry in our country.  I mean, we all go home each evening and get glimpses of the happenings within the national economy and surly we must shutter at what 'may' or 'may not happen'. Yet here, within this central economic component enduring the brunt of retribution, the crowd was overly upbeat, expending money and  time, in an effort to learn 'a' (and some say 'the') new way of doing business. It was remarkable really, you had to be there, as an outsider, to really appreciate what was really going on.
The Key Note Speaker was, Dave Jenks, a co-founder of Keller Williams, and definitely someone in-tune with current happenings within the industry, however, in my view, he was completely, and I mean completely out-staged by: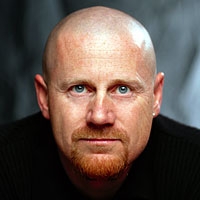 Jeff Turner, an entrepreneurial private Real Estate business man from  Califorinia that seemed to set the whole mental aspect of the conference from his 6-8 slides of  only 'single words'. Yes that is right, only 6-8 slides each containing only a single word! This guy truly gets it (that the real estate business is simply a relationship business)  and I can not in my own experience point to a person that better understands the business more than Jeff does.
So of course Elizabeth and I, went our separate ways during the break-out sections of the conference, Elizabeth into the  new-age relationship building sessions tools like twitter, facebook, blogging, etc. and myself into the various Search Engine Optimization (SEO) presentations being offered up as afternoon delights.
My take home is this: I don't much get the social media asspect of the 'new business' paradigm, although as an Engineer I don't think I need to get it, and in all honesty Jeff's presentation did have one slide that was a phrase (not a single word), "The Computer is a Moron"; I have said the same thing to Elizabeth on so many occasions expect, I have used the term 'Idiot', but nevertheless, the meaning is the same, "You control the computer and the computer does not control you".
However, there is one thing I can definitely say, I myself have given 100's if not 1000's of business presentations, most of which have related to some other objective besides' motivation'. However, if and when I give my next business presentation whose objective is 'motivation', I promise all of you, it will be 6-8 power point slides each with a single word!!!
Tim (Webmaster)