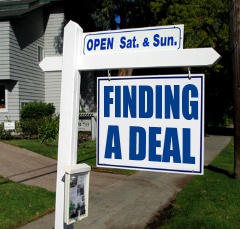 Ah …The title of my post must have caught your attention. Now to be sure I am not here to miss-lead, there are a few high-dollar luxury homes currently listed in the Huntsville Real Estate MLS that are priced under $100 a square foot, but they are literally far and few between. In fact here is a custom search link: Luxury Huntsville Homes Under $100 Sqr Ft for today's results of just such a search.
For sure, not everyone of these homes is a deal in the making, some of them I would not consider luxury homes at all, and often times using such a search filter does not result in many options in your MLS area of interest, however it can be an effective method to mine the database for potential deals and investment properties. Nonetheless it is only a beginning, not an end result, at best you may find a few homes in this way that are worthy of further research to understand if such homes are truly priced below neighborhood comparables and why.
This feature was requested by a client who is a Software Engineer, and in the Huntsville area we have lots and lots of Engineers, the most per-capita than anywhere in the United States. It has been my experience that 'some' Engineers can be a bit anal regarding price per square foot when shopping for a home, not all mind you but some, and I speak from experience because I am married to one.

Hubby calls this new Max Sqr Ft Price filter, 'The Price Clamp', it enables you to filter any complex area and price range search results to just those results that meet or exceed your desired price per square foot criteria. It is simply one of many options you will find on our website, and while it is certainly not for everyone and it does have limited value … hey …why not give it a try using our Value Based Quick Search menu.
- Elizabeth