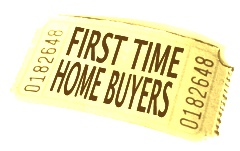 In 2008 Congress passed a First Time Home Buyer Tax Credit that amounted to an interest-free loan of 10% of the purchase price up to $7,500.
In a previous post we highlighted this tax provision along with the Alabama Housing Finance Authority's (AHFA) First Step program.
The law defines 'first-time home buyer" as anyone who has not owned a principal residence during the last three years and tests the home ownership of both spouses in the case of a joint purchase. The new bill signed into law in February 2009 has made significant changes to the previous bill for first-time home buyers as follows:
Homes purchased after January 1, 2009 and before December 1, 2009
AHFA bond money no longer disqualifies a buyer for the tax credit
The maximum tax credit has been increased to $8,000
The repayment obligation has been eliminated
The new bill retains the credit recapture if the home is sold within 3 years
The credit is phased out with incomes over $150,000 for joint returns
For a more complete explanation of this updated provision see the FHA Website dedicated to this bill.