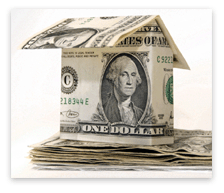 There are many ways to rent an apartment, condo, or house. You can find them through the paper, by riding around a neighborhood in which you want to live, or by contacting a rental company. Some people have very few requirements for you to rent from them other than knowing that you have a good job, and that perhaps the place is the right size for your family. On the other end of the spectrum, you may have to work with a real estate rental agreement. These definitely have their pros and cons for the renter.
What is great about real estate rental agreements is that these are usually for places that are rather nice. That means you won't see a lot of stinkers if you go through such a company to see apartments or homes in your area. You may also know what the price is before you agree to see a place. This is something you can see when you are looking through the paper, but if you drive by and call someone to see a place, you may not know what it is until you have seen the apartment. When you use real estate rental agreement companies, you know everything before you spend your time seeing a property.
You can also look forward to some great attention most of the time when you use real estate rental agreements. What is great about these is that you will get prompt attention when something goes wrong. Landlords have regulations that they must follow, but they do not always do it. You can get out of your lease in some cases, but that might not stop you from having to spend three nights in a hotel because you lost heat and no one came. When you have a real estate rental agreement, you are assured of better service, at least for the most part.
When using a real estate rental agreement, you are going to go through a more rigorous screening process than you would through a person who is renting out a spot on their own. They are probably going to want to have personal references, do a credit check, and talk with others from whom you have rented. They are also going to want to check that you have a job. If these are not problems for you, you can probably get through a real estate rental agreement screening rather quickly and without problems.
Remember to read through any real estate rental agreement contract thoroughly before you sign. You should know what would happen to your lease if the place were to be sold to someone new while you live there, and what you can expect if something where to go wrong and you need someone to fix essentials like water or heat. You should also know how soon before the end of the lease you have to tell them if you are moving out or if you wish to renew.