Area Private-School Tour – March 2, 2009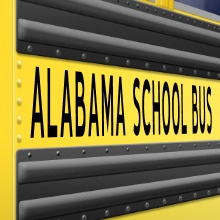 Many parents often choose a private educational facility over the local public school system for a variety of reasons and just as often it is difficult to decide which school is the right one for your family and your circumstance.
This is especially the case when special needs are involved as was the situation within my own family. So I was very-very excited when the over 20 members of the Huntsville-Madison Private School Organization announced their first, and hopefully annual, Parade of Schools event.
On Sunday afternoon, March 1, 2009 from 1 to 4 p.m the tour is on! It will include both church-affiliated and secular schools for children entering preschool through high school graduation.
The best part of this tour is that all member schools will be open for prospective parents to tour, ask questions, and get an inside view of Huntsville area private schools. This will certainly be a convenient way for parents to examine up-close and personal several schools on the same day and hopefully answer many of those nagging questions.
A comprehensive map of all member school locations is available and each member school also has a link to its own website so prospective parents can survey the landscape, prepare their route, and plan their upcoming tour.
What a great community event, and hopefully all who desire to attend will be able to do so. And is this not a great example of what perhaps the Huntsville-Madison Public School System could do, during their summer recesses, to assist the many families involved in the BRAC relocation effort?