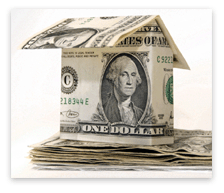 If you have been watching interests rates closely as we do, you have likely noticed that mortgage rates are beginning a move lower across the country. Given the current financial system upheaval many are also speculating that rates may go even lower throughout the winter of 2009.
According to a recent USA Today article average mortgage rates have dropped to a national level of 5.97% for a 30 year fixed rate mortgage this past week, from a 6.33% average from the week before and this is stimulating a rush of new interest in refinancing and home purchases. Good news for the nation's housing industry to say the least.
Despite this being the a slow time of year with the holidays, we have also seen a strong uptick in traffic and inquires on our Huntsville Alabama Homes search engine and we hope this bodes well for the local Huntsville Real Estate market over the next few months.
Some more good news lies in the fact that Huntsville interest rates are following the national trend lower and our local Huntsville Mortgage Rates page indicates rates, as of November 28th, were ranging from 5.125% to 5.75% for a 30 year convention fixed rate mortgage. Be sure to check this page regularly as it is updated daily throughout the work week.
If this trend continues we can expect a continued uplift in mortgage demand fueled by both refinance and home purchases. However, caution is certainly warranted as lending standards have toughened and the days of easy sub-prime mortgages are thankfully becoming a thing of the past.
Thus, it is more important than ever that any eventual home buyer Request Loan Pre-Approval prior to any serious home shopping. As the analogy provided in the referenced US Today article stated, "It's like someone saying, 'Hey there is free food around the corner!' and You don't realize it is free food for 50 — not 500″.