Kicking Some Tires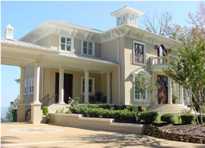 In a previous post we discussed building a drive-by list and making a few family field trips to explore your favorite neighborhoods. Now we discuss trimming your drive-by listings to a set of Huntsville Homes you would truly like to visit and spend some quality time with and we call this your viewing or showing-list.
It is in this phase of the home search process, that most home shoppers choose to utilize the services a REALTOR®, due to the efficiency and knowledge that they can bring to the table. Your REALTOR® will have access through the lock-box system to all of the homes listed on the North Alabama MLS, as well homeowner contact, special property details, and showing information.
In addition their local market, area, and  neighborhood knowledge will be invaluable to you, as you visit and evaluate the homes on your showing-list. Some REALTOR® teams, like our own, also have extensive online tools for clients that can automate much of the information gathering process, so the earlier you establish a client relationship the more assistance and services your REALTOR® can bring to bare in support of your effort.
If you are relocating your REALTOR® will also likely include a tour of area attractions, schools, and employment centers along with visiting your showing-list homes.
After you've done a few of these showing tours you will want to begin narrowing your showing-list into a short-list and begin exploring pricing and offer strategies. The next post in this series will elaborate on this phase further.
Elizabeth