Building Your Drive-by List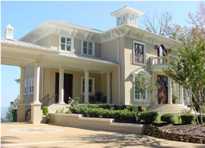 In a previous blog post we discussed the first steps involved in finding your Huntsville Alabama Dream Home and provided links to research and discuss area, neighborhood, school, and other community information.
Once you have focused your search to some favorite areas or school districts, you are ready to begin looking at online listings of available homes in your favorite neighborhoods. However it is not uncommon that your search may likely be conducted over a period of months or longer, especially if you are in the process of relocating.
A few other tools available at North Alabama Homes can be of great help during this 2nd phase of your home search. By registering a valid email address you will be able to save your favorite homes, so that you can easily monitor any changes such as price reductions.
You can also save all the details of your specific searches and not only recall them with a single click but optionally subscribe to a daily email that will deliver links to brand new listings coming on the market, that exactly match your saved search criteria. Thus as your online search proceeds, utilizing these tools can greatly reduce your online search time by focusing your attention on changes to your saved favorites and viewing only new listings as other favorite candidates.
What this 2nd phase of the process accomplishes is building ab initial list of homes that you may want further information on so that you can prioritize them for a drive by look or a showing tour, which is the topic of our next post.
Elizabeth