Researching the Area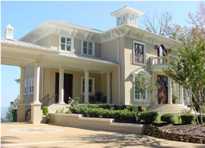 Whether you are buying your first home or your next home in Huntsville Alabama, finding the right home for you and your family will likely be a large investment of personal time, as well as money. This is especially the case if you are relocating to the area and are unfamiliar with local geography, neighborhoods, and school options.
According to the National Association of REALTORS® (NAR) ~ 80% of people entering the Real Estate Market begin their property search by utilizing online Internet services. Thus unlike many Huntsville Real Estate websites that require users to register personal information prior to obtaining search privileges; we have designed our websites to provide a wealth of information including search privileges without registration and without charge or obligation.
One of the first things to accomplish in any home search endeavor is to research specific areas, neighborhoods, schools, commute times, etc. Feel free to browse our many articles on specific areas of town and Huntsville Neighborhoods. School information and rankings can also be found online at websites such as Great Schools. Moreover, it is also very advantageous to browse and participate in online forums where others in similar circumstances with similar questions share information on the area like Huntsville City Data. Also if you are in the early process of relocating be sure to view our Complete Online Huntsville Relocation Guide it contains a wealth of local information as well as our Community Links page.
Once you have narrowed your search area to a particular county, city, zip code, or even a group of select neighborhoods, be sure to utilize our advanced Huntsville Alabama Home search engine. At the time of this writing it would not be a boast to say that we have the most feature rich property search engine in the North Alabama Area. In addition to the basic search criteria of MLS Area, City, Zip Code, you can also search by specific neighborhoods, schools, and anemities, as well as filter results by price range and square footage allowing you to filter possible 'best buys' to the top of your list and all of this without registration or obligation.
In our next few blog posts we will follow-up with a series of informational posts including additional information on advanced features of our MLS property search engine and how these features can and will ease your entire house hunt experience, as well as getting non public real estate information, deciding on an offer price, and negotiating a contract on your new home.
Happy House Hunting,
Elizabeth