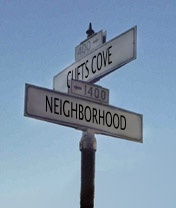 Clifts Cove in one of the more upscale neighborhoods in the Huntsville/Madison Real Estate area with stately homes ranging in price from $500k to multi-million dollar estates. It is located within the city limits of Madison and supported by the  public school system with Discover Middle School and Bob Jones High School.
The community's design is centered on persevering and enhancing its natural surroundings, and as such it is nestled in the wooded hillsides adjacent to Madison's Rainbow Mountain Greenway & Trails and every effort has been made to preserve and enhance the natural surroundings of the subdivision. Thus the community entrance off of Hughes Road, two city blocks from Discovery Middle and Bob Jones High Schools, has two small man-made lakes and two other larger lakes have been built internally within the neighborhood.
View Current: Clifts Cove Homes for Sale
One of course would expect an active Home Owners Association (HOA) within a neighborhood such as Clift's Cove and that is exactly what you will find. Special events such as their Summer Extravaganza with hot air balloon rides, along with pool parties, Easter egg hunts, and regular book and garden club meetings in the commonly owned Clift House are common place. The current HOA membership fees for the neighborhood are ~$600 per year.
The current market is definitely biased toward the buyer, with 21 properties currently on the market. In the past twelve months 15 homes have sold at ~5% below initial listing price but heading into the winter seasonal months the absorption rate inventory calculated with one home sale per month over the next 6 months would indicate a current supply of 21 months. Thus this winter may be an ideal time to buy into this premier neighborhood and a link to the currently active listings is provided below: