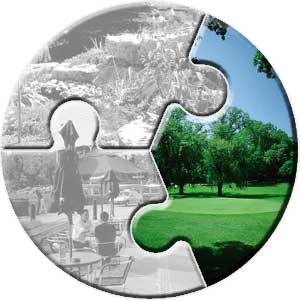 If you enjoy the outdoors, you will love Madison Alabama. Madison is a family oriented community and goes above and beyond to keep the focus on family. Madison is home to an amazing Parks and Recreation system, with Dublin Park and Palmer Park being two of the largest. There are currently 33 parks spread across this thriving community's many neighborhoods.
At Palmer Park, you will find a special playground for the handicapped. No longer will these children feel left out. Much thought went into planning this for our special needs children and adults alike. There are swings that enable those that are wheelchair bound to enjoy the experience of being "free" while feeling the wind blow through their hair. The goal here in Madison is to make sure all 33 parks are eventually Americans with Disabilities Act approved. One such park, located at Windsor Park, has wheelchair ramps for those with special needs and a special mulch system, making it easier for wheelchairs to maneuver. I am proud to live in Madison, knowing that we are allowing those with special needs the opportunity to enjoy life's simple pleasures!
Palmer Park is also home to two lighted football fields, thirteen baseball fields, six softball fields, six soccer fields, and batting cages. You will also find some beautiful views from atop Palmer Park. Palmer Park sits on 99 glorious acres. Palmer Park is located off of Mill Road.
Madison's Dublin Park is conveniently located off of Old Madison Pike and sits on 66 acres. When pulling into the park, you will see the fountain in the lake and you'll know you have found it! The Dublin Memorial Park Facility includes an outdoor swimming pool with baby and diving pools. Inside, you will find a double court gymnasium equipped for basketball and volleyball with an upstairs walking track. Don't let the cold deter your winter swim! Here you will find a 25-yard heated indoor swimming pool! Dublin Park has a multi-purpose room and meeting rooms. A walking trail, five soccer fields, a community built playground and seven tennis courts are located within the 60 acre park. Plans for sand volleyball courts and an amphitheater are in the near future!
Kids Kingdom is located at Dublin Park. Oh to be young again and play here. The fenced play area will make any child smile! Relax at one of many picnic areas near Kids Kingdom and take in the views of the city. A child could easily spend several hours here, investigating each and every castle, hiding in a tunnel or enjoying the slides! Watch the children run over the bridges and hearing their laughter!
With fall fast approaching and the summer heat on it's way out, pack a picnic lunch and enjoy your day at one of our many parks here in Madison Alabama. You deserve it!