$100k – $200k Price Range Snapshot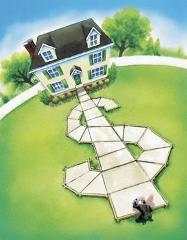 In this months Huntsville Real Estate Market snapshot we take a look at the $100k – $200k price range of homes around the greater Huntsville metro area. These homes are of special interest to First Time Home Buyers and Real Estate Investors alike.
What we find is much tighter market conditions in this price range when compared to other higher price ranges. This is one market segment where supply is limited and demand high, thus when looking at following chart you will see that the metro area is littered with areas experiencing a seller markets in this property category.
When looking at the statistics above it is important to keep in mind that they are filtered to an
explicit price range
and thus become more valuable to buyers or sellers within this price range segment and less relevant if your target price range is different.Be sure to click on the Huntsville Homes links within in the chart to look at the current listings of these particular homes.If you have any questions regarding this market snapshot or if you would like more information regarding your specific price range please don't hesitate give me a call at 256-425-1659.