Hampton Cove – w/Robert Trent Jones Golf
Hampton Cove is a beautiful community surrounded by the foothills of the Appalachian Mountains. Monte Sano, spanish for Mountain of Health, rises more than 1,600 feet above sea level to the west and Hampton Cove is genteelly nestled in this lovely valley. From the moment you pass the gorgeous waterfall when entering Hampton Cove, until the moment you leave, you will experience a true love affair with this community here in Huntsville Alabama.
Construction of Hampton Cove began in 1992 and now includes over 20 different Neighborhoods including: Lake Pointe (w/current listings from $209,900 to $299,900 : 2100sqFt to 2860sqFt), Arbor Woods (w/current listings from $263,900 to $424,900 : 2400sqFt to 3460sqFt) , Cobblestone Cove (w/current listings from $263,900 to $474,580 : 2820sqFt – 4250sqFt), and Tamarac Links (w/current listings from $429,900 to $699,900 : 3480sqFt to 6270sqFt) just to name a few.
While just over the mountain from downtown Huntsville, the Hampton Cove area has its own abundant shopping including groceries, restaurants, dry cleaners, banks, fitness centers, medical practices, pharmacies, veterinarians, and of course Lowes Home Improvement and Wal-mart. Nevertheless, although the community gives a feeling of living in a small town, it is not isolated, due to the fact that you are a 15 – 20 minute commute to major to major shopping, entertainment, and employment centers via three independent routes over the mountains.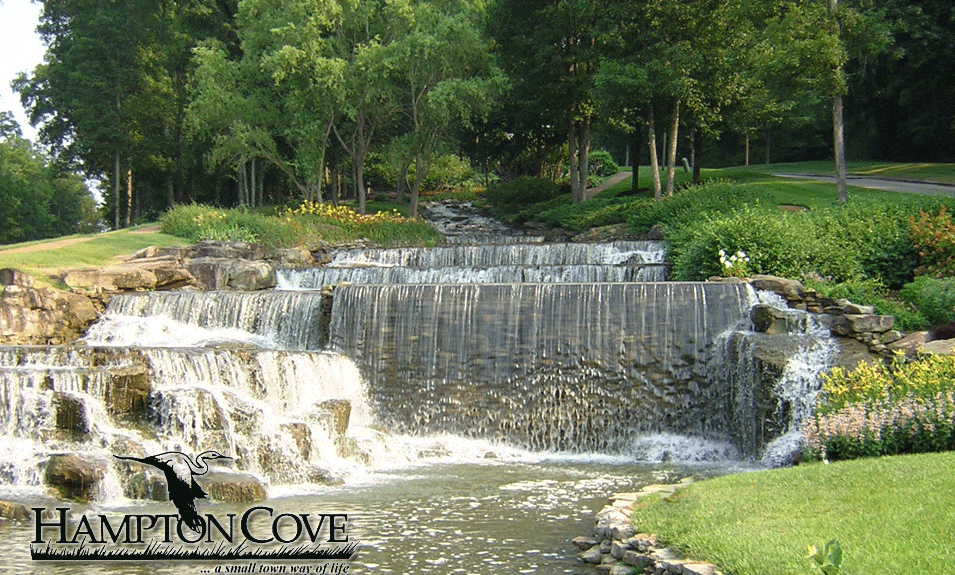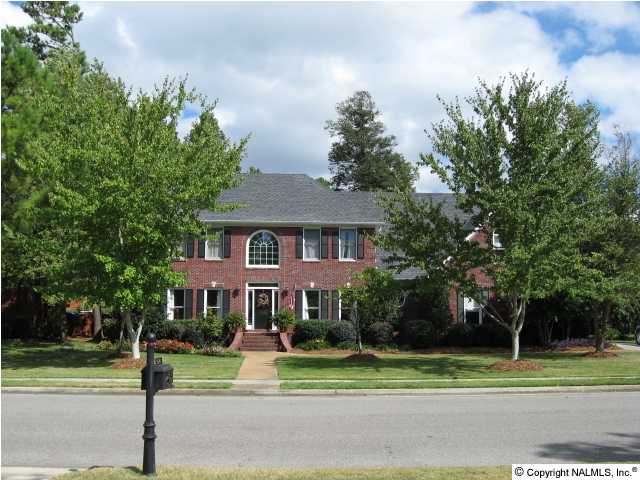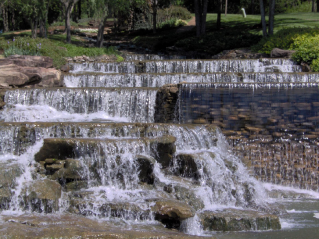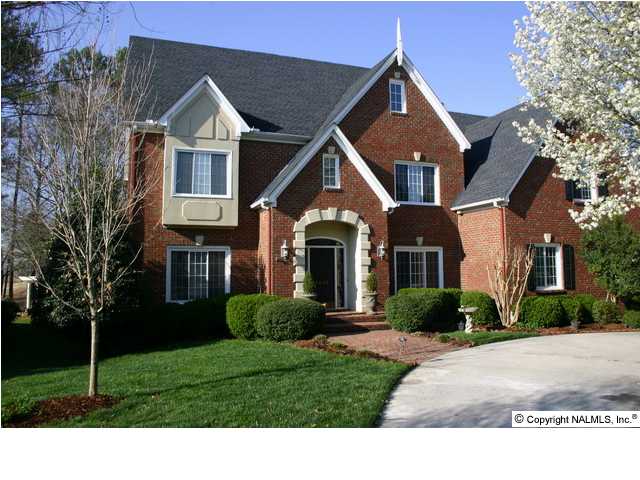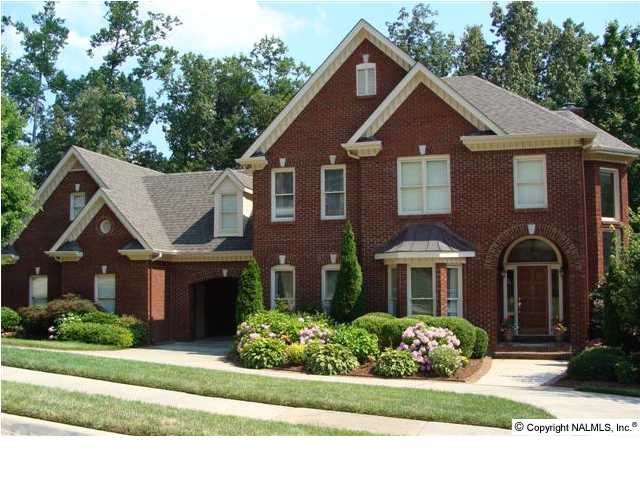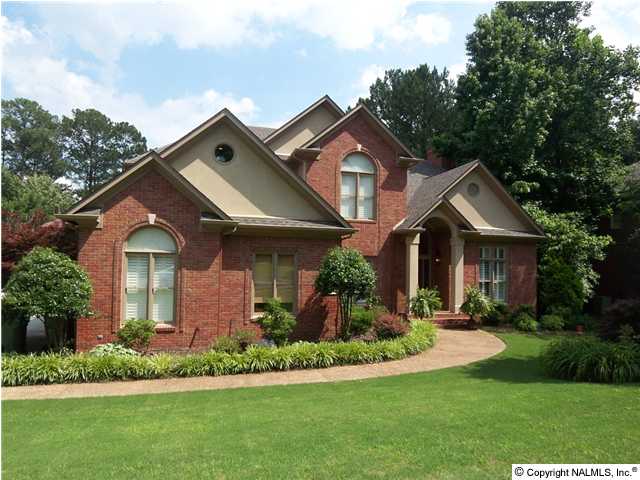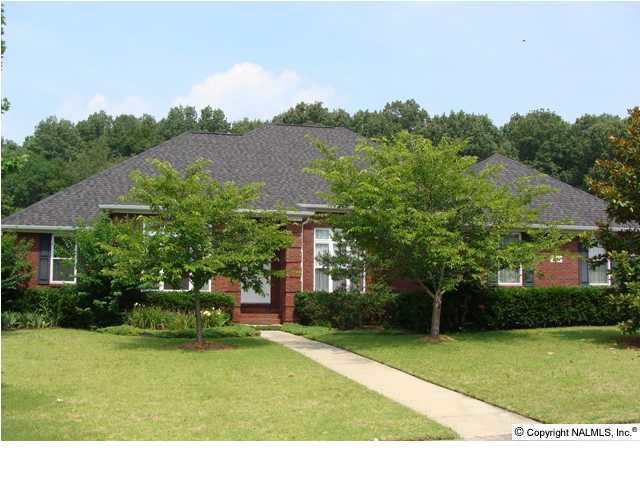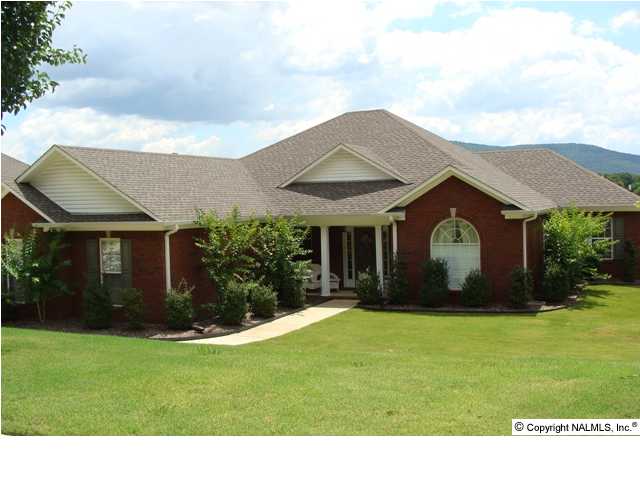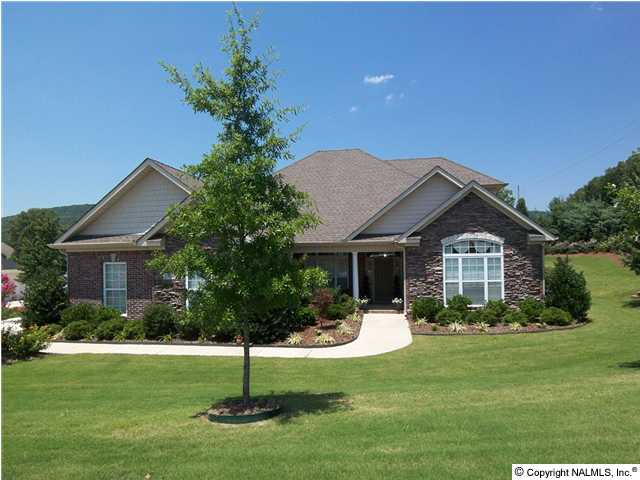 However to our family and perhaps yours, one of the greatest attractions of Hampton Cove may very well be its recreational facilities. Hampton House is the community HOA facility that includes state of the art workout facilities, lighted tennis courts, and an Olympic sized community pool (yes I wrote Olympic Sized). The local city park offers plentiful soccer and baseball fields along with playground areas for children. Right next door to the community is Hays Nature Preserve with almost 538 acres of forest and the often floated Flint River. The preserve is full of walking trails, picnic areas, and holds events throughout the year. Lake Guntersville is located only 20 miles away and offers 950-miles of shoreline and 69,000 acres of all kinds of water activities like boating, picnicking, water skiing, and of course great bass fishing.
Nevertheless, the recreational jewel of Hampton Cove may very well be the three Robert Trent Jones Golf Courses, 54 holes of excellently designed challenge: The 18 hole Highlands Course with 100′s of summer blooming trees and the famous old mule barn on hole 5. The 18 hole River Course with its massive oaks including the enormous 250-year-old black oak behind the 18th green, and the Short Course with water on 11 of the 18 holes.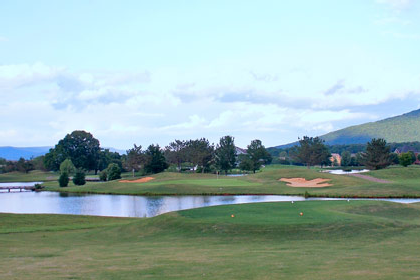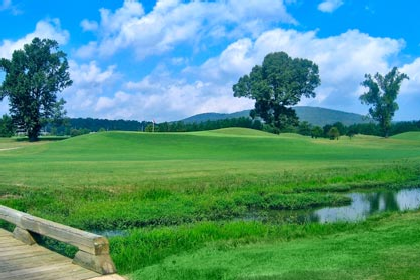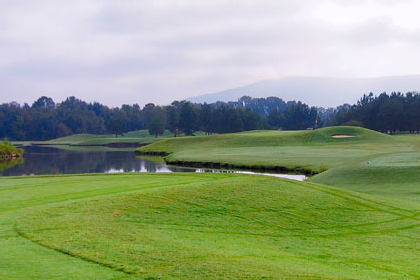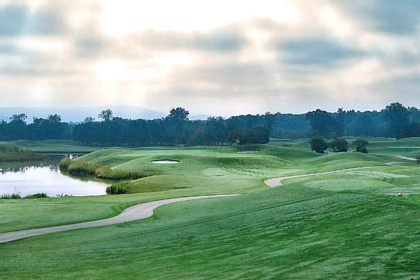 I love showing property here. I fall in love with Hampton Cove, over and over again. If you want to truly experience lifestyle living, look no further! Hampton Cove has it all, and then some. Hampton Cove is truly a city within a city. Enjoy!