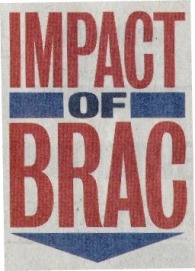 The US Army held their annual Tactical Missile Defense Conference at the Van Braun Convention Center in downtown Huntsville on May, 20, 2008.
Having some close friends and workmates that work on Redstone and were able to attend, we were able to take a look at their notes and pass on this brief summary:
The BRAC process is heating up with lots of federally funded office building construction well underway on Redstone.
Roads are a concern and Redstone Commanders want several additional projects, one being a four lane expansion of Martin Road, from the Arsenal to Huntsville International airport. This road is currently two lanes and provides access to several new neighborhoods one being Lake Forest, which is a 5 min commute to the Redstone/NASA employment centers.
Some of the local politicians highlighted their accelerated construction plans for surrounding roads and stated that pressure is being applied in the State Legislature to free up addition funds for infrastructure improvements to meet Redstone's needs.
The Huntsville Times quoted Army Major General, Jim Myles, head of the Army Aviation and Missile Command as follows:
Creating home-grown engineers and keeping an eye on future needs are two of the most important forward-looking programs local defense leaders can do as BRAC will bring ~5000 new jobs to the area. Myles went on to tell about 500 industry leaders that, 'We need to bring new people in from the outside of the industry.'
Myles pointed out that the Pentagon already works with UAH and Alabama A&M University to develop engineers, but that Redstone poured more than $4 billion in salary and contracts into the area last year. "I submit to you that there is enough money in there somewhere to grow your own people," he said.
Myles also challenged industry leaders to continue to improve efficiency and to stockpile the proper materials, such as metals, that will be needed to build weapons and aircraft in the future.
"We are going to be using missiles and helicopters for a long time to come," Myles said. "You pretty much know where we are going to go."
And Brig. General Genaro Dellarocco, program executive officer, Missiles and Space, on Redstone as follows:
Dellarocco pointed to Army figures that estimate foreign military sales of missile programs managed at Redstone could exceed $51 billion over the next four years. Current programs already have the potential to exceed $20 billion, he said. Dellarocco's program employs 1,453 people on Redstone.
From our peruse of other notes, the average salary of the Federal Jobs being relocated to Huntsville is ~$80k a year. All in all things are heating up and beginning to take off on the BRAC front.