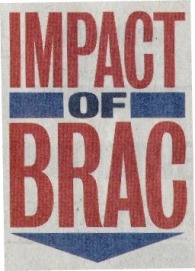 The Huntsville Times recently published a special insert entitled the "Impact of BRAC, An Explosion of Growth". It is an exceptional piece of work regarding all things Huntsville and North Alabama. One of the articles of special interest to many of our clients, interviewed the three local school superintendents regarding their plans to handle an estimated 10,000 new students expected to arrive by 2012.
According to Dr. Terry Davis, superintendent of Madison County Schools, "The local school districts are already growing an average of 500 to 600 new students a year". With the influx of the expected job transfers additional growth is expected and this expectation is definitely the impetus of several expansion plans across the districts.
In June 2008, voters will decide the fate of a County wide 1/2 cent sales tax increase to assist funding for several expansion plans. If voters disapprove, the superintendents will suggest a property tax increase to cover the expected short fall.
A summary of the various expansion plans include:
Madison County School District:
Enrollment – 19,000
New Elementary Schools – in Meridianville, Riverton, and Madison Cross Roads
New High School – in western Madison County
Additional portable classrooms throughout the district
Madison City School District:
Enrollment – 8,500
New Elementary School – already slated to host classes in 2009
New High School – in eastern Limestone County to relieve pressure at Bob Jones one of the largest schools in the state with ~2000 students
Huntsville City School District:
Enrollment – 23,000
New Elementary School – in Hampton Cove
More Class Rooms – at Providence K-8 School
New Lee High School – in northeast Huntsville
New Williams Middle School – in west Huntsville
New K-8 School – in recently annexed portion of Limestone County
We have quite a few visitors and subscribers related to the BRAC relocation so we bought a some extra copies of this Huntsville Times and have just a few left. If you are not already a Huntsville Times Sunday subscriber we would be glad to mail one of our extra copies to you as a professional courtesy. However, the number of copies is limited and they will be made available on a first come, first serve basis.
Feel free to Contact us with your email and mailing address if you would like one of these extra copies, just put "BRAC" in the message contents of the request. Better yet visit our Free BRAC Relocation Package request page and we will include additional information along with the insert.