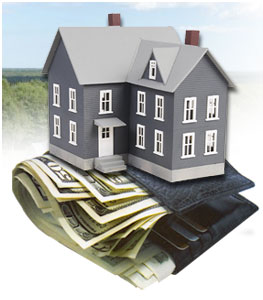 It's no surprise that the current real estate crunch is hitting some markets harder than others. Wobbling prices and sales volumes have sent a lagging shock to the rental markets, but it has been interesting to note that supply and demand have pushed different markets in different directions.
The conventional wisdom has it that foreclosed owners will be scurrying for somewhere to live, pushing up demand and, therefore, rental rates. In some areas this is exactly what has happened. Landlords in these areas are sitting pretty.
In other areas, however, the situation is the reverse. Tightness in the financial markets has pushed many first-time buyers out of the market. Sellers, unable to find buyers, have converted low end houses into rental. Voila – supply goes up, and the glut of properties pushes rental rates down.
Some aggressive pricing and judicious screening will land a tenant for my vacancy. And as I get a good feel for where the rental market really is I'll be looking for buying opportunities. Cycles, by definition, don't last forever. Just when everyone is starting to feel squeezed is the time when you want to think about getting out your checkbook.
So how's the rental market here in Huntsville and where do you think its headed?