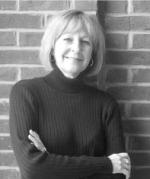 Market Snapshot – Madison City Limits
If you are home shopping in Madison Alabama this summer it would be good to have a general feel for the market in your particular price range, prior to visiting neighborhoods and viewing specific Homes. Some of the Neighborhoods you are likely to run across while in Madison at various price points include:
[ Utilize these links to view current listings in these neighborhoods ]
Now that you have a feel for the homes currently available, review the following chart to get an understanding of current market conditions across the various price ranges.The chart takes a snapshot of the seasonal demand and current inventory of homes. It also captures the absorption rate inventory and average price per square foot across these categories.
Note the variety of market conditions and especially the market bias in your particular price range. For example, if you are a buyer in the upper end price range you can expect some seller flexibility. With a 17.5 month supply of inventory these sellers are likely experiencing some longer than normal time on market.
Madison Alabama – July 2008 Market Snapshot
Price
Range
Demand
Per Month
Current
Inventory
Months
of Supply
Price/SqFt

Market
Bias
$100k – $200K
30
158
5.26
$93
Seller
$200k – $300K
20
146
7.3
$98
Buyer
$300k – $400K
10
91
9.1
$116
Buyer
$400k – $500K
6
63
10.5
$127
Buyer
$500k – $600K
6
38
6.33
$128
Balanced
$600k & Up
2
35
17.5
$147
Buyer
If and when you find a few homes you really like and have put together a short list, be sure to have your REALTOR® perform a Comparative Market Analysis (CMA) on your properties of interest before finalizing any offer. By taking this more detailed look into specific neighborhood mini markets you may find that the neighborhood's pricing model may vary either up or down from the average price across Madison provided in the chart above.Happy Hunting – Elizabeth
Related Posts
Homes For Sale in East Huntsville
Homes For Sale in Southeast Huntsville
Homes For Sale in Southwest Huntsville
Homes For Sale Outside Madison City Limits
Homes For Sale in East Limestone County
Homes For Sale in Northeast Huntsville / Madison County